Email: district1@miamidade.gov
Downtown Office
305-375-5694 Phone
305-372-6028 Fax
District Office
305-474-3011 Phone
305-474-3066 Fax
Last Visited »
Welcome to District 1

I am excited to be working with you as your District 1 representative and I continue to work tirelessly on your behalf. There is a lot going on in Miami-Dade County and I want you to be well-informed about everything that affects you.
To ensure you are knowledgeable, be sure to take advantage of the varied information resources available to you. My website will give you the most-up-to date County information available. The District 1 newsletter will keep you connected and informed of the activities in your community. Our new and improved district office provides access to a friendly and helpful staff as well as the County services you need.
This is an exciting era for District 1. You are a part of this history. I strongly believe we can work together and move District 1 to a higher level of success. However, our community will not succeed without your participation. Please know your input is valuable and I welcome your suggestions and thoughts. I look forward to hearing from you and representing you in the years to come.
Find County Services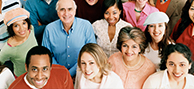 Your parks, garbage and recycling pickup days, school boundaries, voting precincts and much more.
2014 Summer Internship Initiative
The mission of Commissioner Barbara J. Jordan's Summer Youth Initiative is to establish partnerships with the business community to develop young talent into business leaders, provide work experience and employment opportunities for young adults in District 1 between the ages of 16 and 21.
We believe that in order to make this initiative a success, we encourage talented and highly motivated individuals to participate in our program this year. Our students should exhibit leadership qualities, skills in multi-tasking and time management, effective and efficient communication, and professionalism.
Minimum requirements for applicants are:
Minimum grade point average of a 2.5 on a 4.0 scale,
An official transcript from current enrolled educational institution,
Completed Summer Youth Internship Initiative application,
Attached Resume,
and be between the ages of 16-21.
Oldie Goldies Inspire Senior Citizens during Annual Valentine's Day Dance
Senior citizens attending Miami-Dade County Commissioner Barbara J. Jordan's annual Senior Valentine's Day Dance may have forgotten their age when classic tunes from Motown Records blared from the speakers. The elderly residents, decked in the traditional red and white, took to the dance floor doing the Twist, Hully Gully and other dances from their teen era.
Scores Turn Out for First Black Heritage Festival
More than 200 people turned out recently for the first-ever District 1 Black Heritage Festival held by Miami-Dade County Commissioner Barbara J. Jordan and co-hosted by City of Miami Gardens Mayor Oliver Gilbert. The event, which was created to celebrate contributions made by African Americans to the United States, was held from Noon – 4:00 p.m. at the Betty T. Ferguson Recreational Complex in Miami Gardens.
Commissioner Jordan honors foster and adoptive parents with a special ceremony
More than 200 residents joined Commissioner Barbara J. Jordan on Thursday, January 30, for the 2014 Foster and Adoptive Commemorative Ceremony, an event to honor those who have given their life to helping the foster care youth throughout Miami-Dade County.
Commissioner Jordan to host Black Heritage Festival
Miami-Dade County Commissioner Barbara J. Jordan and City of Miami Gardens Mayor Oliver Gilbert are inviting residents to attend the District 1 Black Heritage Festival, on Saturday, Feb. 8 from noon – 4 p.m. at the Betty T. Ferguson Recreational Complex, 3000 N.W. 199 Street, in Miami Gardens. Attendees will be treated to a host of vendors displaying an array of African fashions, books, jewelry, and other wares.
Florida Memorial University Honors Commissioner Jordan for Leadership
Standing before a packed audience, Miami-Dade County Commissioner Barbara J. Jordan accepted an award from the Board of Trustees of Florida Memorial University (FMU). Jordan, who videotaped her contributions to the historically black university, was recently honored with the Community Leadership Award at the Bonaventure Hotel in Weston, Florida.
Save money on your prescriptions with discount card
In a joint effort between Miami-Dade and the National Association of Counties (NACo), Miami-Dade County launched a prescription discount card program to help residents save money on their medications. The free Miami-Dade County Prescription Discount Card can save you an average of 24 percent on prescriptions at participating pharmacies. There's no enrollment, no fee, and it's available at numerous County facilities near you. For more information, visit the program website or call 1-877-321-2652.
Back to Top
Page Last Edited: Mon Apr 7, 2014 1:53:28 PM
district01
You are now leaving the official website of Miami-Dade County government. Please be aware that when you exit this site, you are no longer protected by our privacy or security policies. Miami-Dade County is not responsible for the content provided on linked sites. The provision of links to these external sites does not constitute an endorsement.

Please click 'OK' to be sent to the new site, or Click 'Cancel' to go back.