Email: district7@miamidade.gov
South Miami District Office
305-669-4003 Phone
305-669-4044 Fax
District 7 Office
305-375-5680 Phone
305-372-6103 Fax
Stay Connected
Last Visited »

Welcome to District 7
Find County Services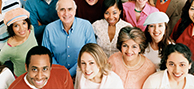 Your parks, garbage and recycling pickup days, school boundaries, voting precincts and much more.
Commissioner Xavier L. Suarez invites residents to attend the Gibson Plaza Groundbreaking Ceremony on Monday, April 28, 2014
Miami-Dade County Commissioner Xavier L. Suarez will join Pinnacle Housing Group, the Coconut Grove Collaborative, Miami Dade College Mitchell Wolfson Sr. Foundation, and the Theodore R. Gibson Memorial Fund Inc., in the Gibson Plaza Groundbreaking Ceremony, on Monday, April 28, 2014 at 10:30 a.m. This affordable housing development in Miami-Dade County is being developed by Pinnacle et al., and will bring a mixed-use residential and educational complex to West Coconut Grove.
Miami-Dade County Commissioner, Xavier L. Suarez, endorses $64 million budget for the library system, supporting the resolution of the Miami-Dade Public Library Advisory Board
I am pleased to announce that I will be supporting the resolution of the Miami-Dade Public Library Advisory Board – in favor of restoring a full service budget to our library system.
Miami-Dade County Parks and Miami-Dade County District 7 Commissioner Xavier L. Suarez will dedicate the new 'dog-friendly' park at Chapman Field Park on April 26
On Saturday, April, 26, 2014, the Miami-Dade County Parks, Recreation and Open Spaces Department and Miami-Dade County District 7 Commissioner Xavier L. Suarez will officially dedicate the new Dog-Friendly Park for leashed-dogs at Chapman Field Park, located at 13601 Deering Bay Drive in Coral Gables. The dedication and ribbon-cutting will take place at 10:00 a.m. Residents in the surrounding municipalities of Coral Gables, Pinecrest and Palmetto Bay are invited to take their dogs along to the ceremonies.
Rickenbacker Toll Plaza and Bear Cut Bridge Traffic Advisory
Please be advised that, beginning on Monday March 31, 2014 and ending on or around Friday April 11, 2014, two lanes at the Rickenbacker Toll Plaza (lanes 5 and 6) will be closed to traffic as the Public Works and Waste Management Department (PWWM) begins demolition of the existing lane separator and resurfacing of the lanes to prepare for the installation of SunPass equipment. During the demolition and resurfacing, six toll lanes will be open at all times.
Beginning Monday, April 14, 2014, lanes 5 and 6 will be closed during weekdays for equipment installation. During weekends, PWWM will re-open lanes 5 and 6 so that all eight (8) lanes are operational.
On March 31, 2014, nightly lane closures for the Bear Cut Bridge Project will resume from 8 p.m. to 6 a.m. These lane closures will occur every night through June 16, 2014. There will be one vehicular lane available in each direction.
For updates on the Bear Cut Bridge and West Bridge construction activities, visit the project website at http://www.bearcutbridge.com/ or call 3-1-1, the County's Answer Center.
Statement about the Coconut Grove Playhouse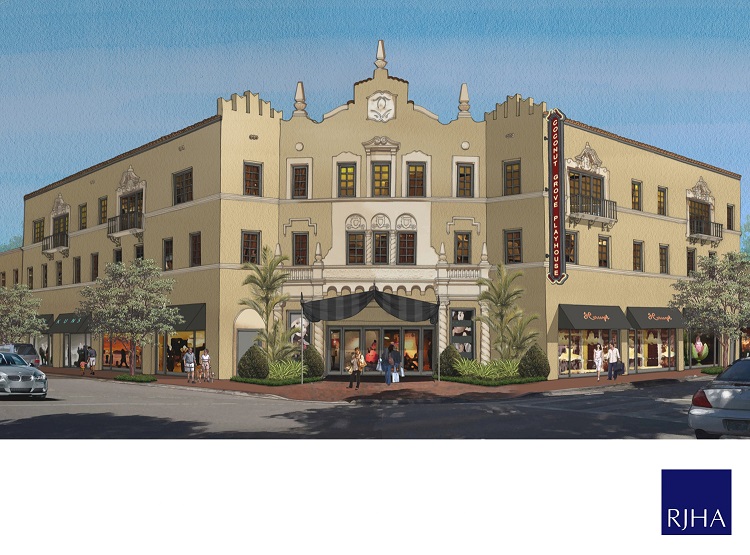 I'm pleased to share that Miami-Dade County, in partnership with Florida International University (FIU) has reached the final step in a long process of transferring ownership of the Coconut Grove Playhouse from the State of Florida, to the County. This facility will be jointly run and managed by both the County and FIU, going forward. In a presentation today at the Cultural Affairs & Recreation Committee Meeting, Cultural Arts Director Michael Spring reported that the County has completed all of the required Title transfer documents, and completed all of the required encumbrances from the State and the Title company. This will allow Miami-Dade County to satisfy the State and comply with the Cabinet's requirements, in conjunction with the Title company. The encumbrances were initially well over $3.5 million, but through hard work and negotiations in good faith by all parties, the County has negotiated down the encumbrances to less than $120,000 in total.
Director Spring informed our office this afternoon that the State has just granted their approval of all of the documents, and the transfer is now complete. Miami-Dade County and FIU are now co-lessees. He also indicated that they have worked in conjunction with the State, every step of the way, to effect a smooth transfer of Title. Congratulations to Director Spring, along with all staff involved – job well done, and mission accomplished!
Onwards and Upwards – let's move forward with the Playhouse and restore it for the benefit of all in our Community!
XS
The One-Percenters in Government
In a personal statement, Commissioner Suarez provides his views on County salaries and proposals to cut workers' pay.
Bicycle Safety Plan
Commissioner Suarez encourages all Miami-Dade and District 7 residents to read through a preliminary draft of his Bicycle Safety Plan and provide personal feedback. Please send any and all praise, comments, or concerns to Legislative and Intergovernmental Affairs Aide, Donald Wolfe III.
Imagine Miami: A vision for the future of Miami-Dade County
Commissioner Suarez proposes several projects in various areas of Miami-Dade to enhance the region's natural beauty while adding practicality for residents, commuters, and visitors.
If you cannot view PDF

files, you can download
Acrobat Reader
for free from Adobe Systems, Inc. In order to use PDF files, you must have Acrobat installed on your computer.
Back to Top
Page Last Edited: Thu Apr 24, 2014 10:12:44 AM
district07
You are now leaving the official website of Miami-Dade County government. Please be aware that when you exit this site, you are no longer protected by our privacy or security policies. Miami-Dade County is not responsible for the content provided on linked sites. The provision of links to these external sites does not constitute an endorsement.

Please click 'OK' to be sent to the new site, or Click 'Cancel' to go back.