Online Services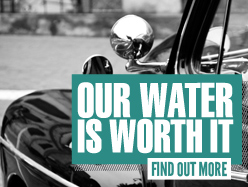 Last Visited »

The Miami-Dade County Portal will be undergoing maintenance starting at 11 p.m. Saturday, May 3 and for all of Sunday, May 4. Intermittent outages may be experienced. We apologize for any inconvenience.
Thank you for your patience as we improve our online services.
High Water Bills
You may be throwing money down the drain and not even know it!
Your home probably accounts for the largest portion of yearly expenses, and the last thing you need is a high water bill. However, left unattended, the problem could worsen.
The Miami-Dade Water and Sewer Department understands your concerns and as a courtesy would like to help you with understanding why your bill may be so high.
Before contacting a Customer Care Representative, please review the following information.
Did your water usage increase?
Did you recently add or fill a swimming pool? If so, you may be able to receive a partial credit on your sewer bill if your account includes sewer billing.
Did you add or increase your landscape watering requirements. You can lower your bill with a submeter.
Did you increase the members or guests in your household. Use the Water Conservation calculator to see how typical water usage would have increased.
Back to Top
Might you have a water leak?
According to the U.S. Environmental Protection Agency, the amount of water leaked from homes could exceed one trillion gallons per year.
Most leaks are due to worn out gaskets or faulty tank values (flappers) in your toilets. At the same time, not all leaks are visible. They may be underground or concealed. Left unattended, a small leak could quickly escalate into a serious problem.
Water Leakage Potential

Diameter of stream
Potential water wasted every
3 months if water pressure is at 60 psi
(pounds per square inch)

Size of leak


Inches


mm


Gallons

Daily Average in Gallons

Gallons reflected on bill (CCF*)

Potential cost**

1/4

6.5

1,181,500

13,122

1580

$14,895.37

3/16

4.8

652,000

7,244

890

$8,148.68

1/8

3.2

296,000

3,288

394

$3,608.37

1/16

1.6

74,000

822

98.5

$777.05
* Note: 1 CCF (100 cubic feet) = 748 gallons. WASD uses CCF to determine bill amount
** Note: Dollar calculations based upon published rates and fees for combined water & sewer for 5/8" meter, effective Oct. 1, 2010
What does this mean?

A leak the size of a standard pencil eraser can mean the loss of 1,181,500 gallons in just three months -- or enough to fill an average-sized swimming pool 78.7 times. This can quickly translate into a high bill.
(Assumption: average swimming pool holds 15,000 gallons)

What should you do?
Back to Top
Did you receive more than one bill?
It may be possible that you received more than one bill for the same account. This may be due to an error, correction or adjustment identified by our Customer Care Team. If you receive more than one bill please look to ensure that the account information is the same and then use the bill with the most recent date.
Back to Top
Page Last Edited: Fri Aug 1, 2014 2:01:47 PM
water
Receive a High Water Bill?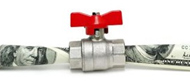 Did you receive a high water bill? You may have:
A leak that was concealed underground or behind a wall
Been victim to an act of vandalism (report it to police)
An over or underestimated reading
An incorrect meter reading
You are now leaving the official website of Miami-Dade County government. Please be aware that when you exit this site, you are no longer protected by our privacy or security policies. Miami-Dade County is not responsible for the content provided on linked sites. The provision of links to these external sites does not constitute an endorsement.

Please click 'OK' to be sent to the new site, or Click 'Cancel' to go back.