Last Visited »
Public Housing and Community Development
Preliminary Scores for the Miami-Dade County FY 2014 Request for Applications (RFA) are published.
Preliminary Scores for the Miami-Dade County FY 2014 Request for Applications (RFA) are published. Proposers may come to the administrative offices of PHCD to review scores Monday, December 16th, 2013 through Wednesday, December 18th, 2013 from 8:30AM to 4:30PM. Please e-mail Public Housing and Community Development at phcdresidentservices@miamidade.gov or call 786-469-2219 to schedule an appointment to review the scores.
DRAFT of the NSP3 Amended Application is available now.
The primary objective of this HUD Program is the development of stable urban communities characterized by the provision of decent housing, a suitable living environment, and expanding economic opportunities for individuals/households having low, moderate and middle incomes. PHCD encourages residents of Miami-Dade County to express their comments regarding the proposed Plan in writing to Gregg Fortner, Executive Director, Miami-Dade County Department of Public Housing and Community Development at 701 NW 1st Court, 16th floor, Overtown Transit Village Building, Miami, Florida 33136. Written comments on the Plan must be received by and will be accepted until close of business Thursday, December 5, 2013. A meeting is scheduled for the Health and Social Services Committee of the Board of County Commissioners on December 9, 2013 at 2:00 pm. The purpose of this meeting is to give the committee an opportunity to consider this proposed Plan Amendment.
2014 GED testing requirements change announcement
Public Housing residents that are interested or have not taken their GED test, here is your opportunity before the requirements change. The GED testing requirements will change on January 1, 2014. Please check the flyer below for more information.
Download the 2014 GED flyer (english) | (español) | (kréyol)

2014 Summer Break Opportunity to Participate in the National Flight Academy
Public Housing students who are interested in participating in the National Flight Academy (NFA) during 2014 Summer Break, here is your opportunity. Register by submitting a 250 word essay "Why would I like to attend the National Flight Academy?" 50 students would be selected, the deadline to submit your essay is March 3, 2014. Please check qualifying requirements in the flyer below. For more information please send an email to: kzelada@miamidade.gov
Download the 2014 NFA Summer Break Opportunity flyer

Adjustment to PHCD's utility allowance schedule to become effective January 1, 2014
The Miami-Dade Public Housing and Community Development (PHCD) will be making an adjustment to its utility allowance effective January 1, 2014. This adjustment is due to changes in utility rates determined by the utility companies. This notice is to advise Public Housing residents that the new utility allowance will take effect on their next reexamination. PHCD maintains records that document the basis on which the utility allowance has been established and revised. The deadline to submit written comments to site managers on the proposed adjustment is November 30, 2013.
Download Utility Allowance Schedule 2014

New Scott Carver Welcomes Its Residents Home
NorthPark at Scott-Carver is a HOPE VI mixed-income development with a total of 354 rental units located in the Northwest area of Miami-Dade County. It replaced the former Scott and Carver Homes public housing developments.
Funding for the $84 million Phase II project was HOPE VI Grant, Replacement Housing Factor (RHF) funds, County bond funds, Neighborhood Stabilization Program (NSP) funds, American Recovery and Reinvestment Act (ARRA-CFRC) green community funds, and Low Income Housing Tax Credits (LIHTC), as well as private financing by the Developer thorough Citibank.
Gran Via Apartments Lottery Results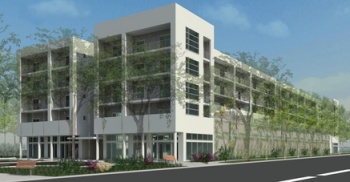 All pre-applications to Gran Via Apartments have been processed through a computerized lottery and assigned a randomly-selected ranking number. The waiting list with results ranked is now available online.
Kings Terrace Apartments
King's Terrace is an ambitious $50 million redevelopment effort of a formerly distressed property located in the unincorporated area of Miami-Dade County. The development is the recipient of $17 million in Neighborhood Stabilization Program funds, one of the largest single awards in the country. Kings Terrace provides 300 families with brand new units and unparalleled community features.
If you cannot view PDF

files, you can download
Acrobat Reader
for free from Adobe Systems, Inc. In order to use PDF files, you must have Acrobat installed on your computer.
Back to Top
Page Last Edited: Thu Dec 12, 2013 4:40:28 PM
housing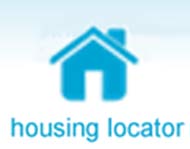 Are you looking to rent or own
in Miami-Dade County?
Do you have a property that you
would like to add
to our listing for free?
You are now leaving the official website of Miami-Dade County government. Please be aware that when you exit this site, you are no longer protected by our privacy or security policies. Miami-Dade County is not responsible for the content provided on linked sites. The provision of links to these external sites does not constitute an endorsement.

Please click 'OK' to be sent to the new site, or Click 'Cancel' to go back.