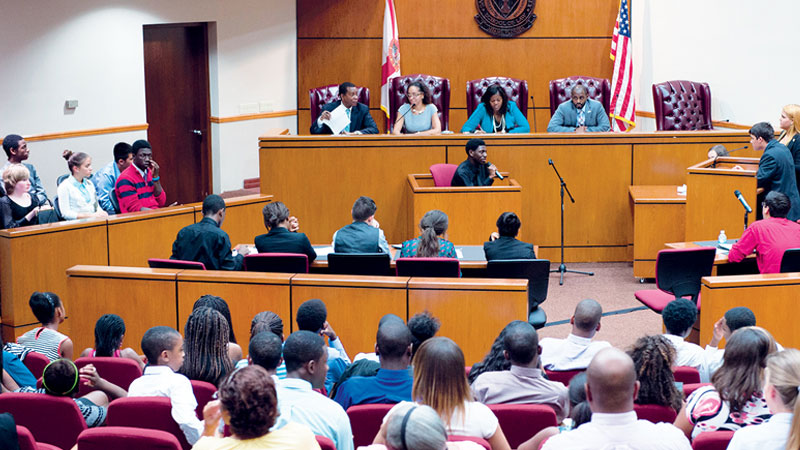 Teen Court volunteers can help make a difference in the lives of young people. Youth volunteers can get a head jump start on legal and criminal justice careers. Adult volunteers have the opportunity to become a mentor.
Youth volunteers can serve as a Bailiff, Court Clerk, Defense or Prosecuting Attorney and Juror.
Adult volunteers can serve as a Judge, Youth Attorney Trainer, Jury/Courtroom Monitor, Workshop Facilitator or Tutor and Attorney Committee Member.
You can volunteer for four, eight or 12 months. Adult volunteers are asked to volunteer at least 4 times per year.
Miami-Dade County Teen Court locations:
Hialeah City Hall
Miami Gardens City Hall
North Dade Justice Center
Richard Gerstein Justice Building
South Dade Government Center
For more information, call 305-622-2592 or email [email protected]
Sign up to become a volunteer