The Office of the Property Appraiser is hosting events near you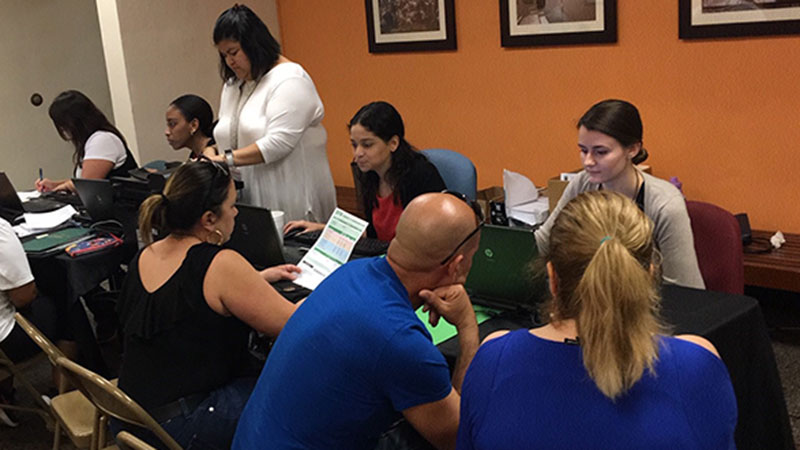 Miami-Dade County Property Appraiser Pedro J. Garcia is hosting outreach events in January and February. The events provide an opportunity to meet with Property Appraiser's Office staff to address questions or concerns you may have regarding your property tax benefits.
These events are scheduled on the following dates:
Saturdays 10 a.m. to 1 p.m.
Jan. 11 - West Dade Regional Library - 9445 Coral Way, Miami, FL 33165
Jan. 25 - North Dade Regional Library, 2455 NW 183rd St, Miami Gardens, FL 33056
Feb. 29 - South Dade Government Center (2nd Floor), 10710 SW 211th St, Cutler Bay, FL 33189
Thursdays 5:30 p.m. to 7 p.m.
Jan. 16 - West Dade Regional Library - 9445 Coral Way, Miami, FL 33165
Jan. 30 - Coral Gables Library - 3443 Segovia St, Coral Gables, FL 33134
Feb. 6 - Milander Center - 4800 Palm Ave, Hialeah, FL 33012
Feb. 20 - West Kendall Regional Library - 10201 Hammocks Blvd, Miami, FL 33196
Property owners are encouraged to apply for Homestead Exemption and Portability online. Contact the Property Appraiser's Office if you have any questions.
The deadline to file applications for 2020 property tax exemptions is Monday, March 2.
If you are unable to attend an outreach event, you can visit Property Appraiser offices Monday through Friday from 8 a.m. to 5 p.m.
Stephen P. Clark Center: 111 NW 1st Street, 7th Floor, Miami, FL 33128
South Dade Government Center: 10710 SW 211th Street, 2nd Floor, Cutler Bay, FL 33189
Apply for Property Tax Exemptions Online