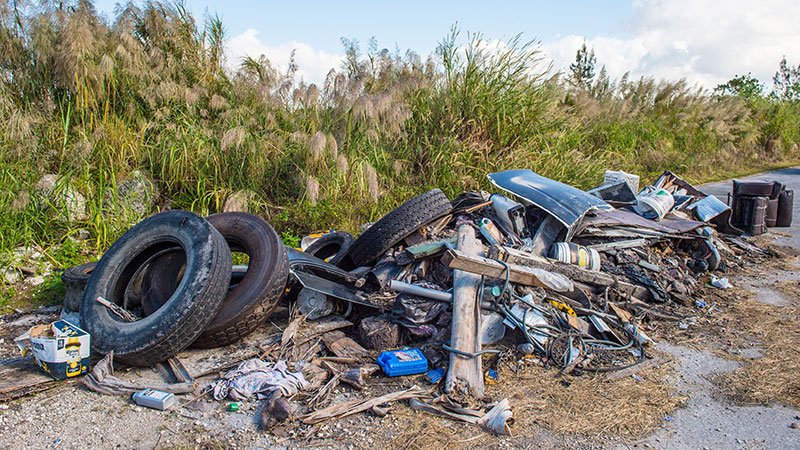 Unauthorized disposal of waste on any public or private property is a serious crime. Usually, people dump illegally to avoid collection and disposal fees, or because they believe proper disposal is just too much trouble.
Dumping things like tires, debris, old furniture and hazardous materials not only harms the environment it is a community eyesore, decreases neighborhood property values and costs taxpayers millions of dollars in clean-up costs.
Stop illegal dumping by reporting who, what, where and when.
If you see illegal dumping in progress, please do not confront the individual. Write down the details and the description of the suspects, vehicle make and model, license plate, the items dumped, location, and the date and time of the incident.
Report illegal dumping by submitting an online service request, using the 311 Direct mobile application or by calling 311.
311Direct can be downloaded for free in the iTunes store for Apple users or in the Google Play store for Android users.
Read more about illegal dumping