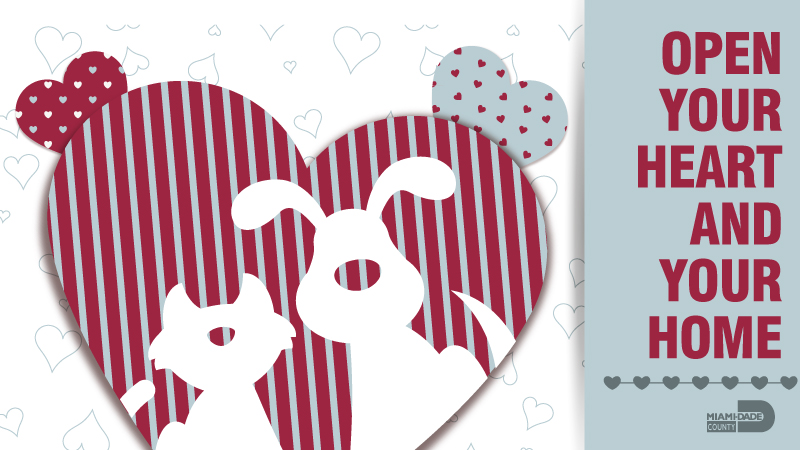 Valentine's Day is right around the corner. Get love and give love at the Open Your Heart and Your Home pet adoption celebration through February 16.
Starting Feb. 3 through Feb. 16, adoption fees for all pets 4 months and older will be 50 percent off at the Pet Adoption and Protection Center. Adopters can take home a furry valentine that is spayed/neutered, vaccinated, microchipped and ready to go to a forever home.
The celebration gets even sweeter with an adoption and spay/neuter event on Saturday, Feb. 8, from 10 a.m. to 3 p.m. at Amelia Earhart Park, Bill Graham Farm Village, 401 E 65th St. in Hialeah. This family-friendly event will feature ready-to-adopt dogs and cats and also provide free spay or neuter surgeries for dogs. (Surgeries are by appointment only as space is limited. To schedule an appointment call 311.)
Come find your furry Valentine at the Pet Adoption and Protection Center and fill your home with love.
Get more information on adopting a pet.
Start your search