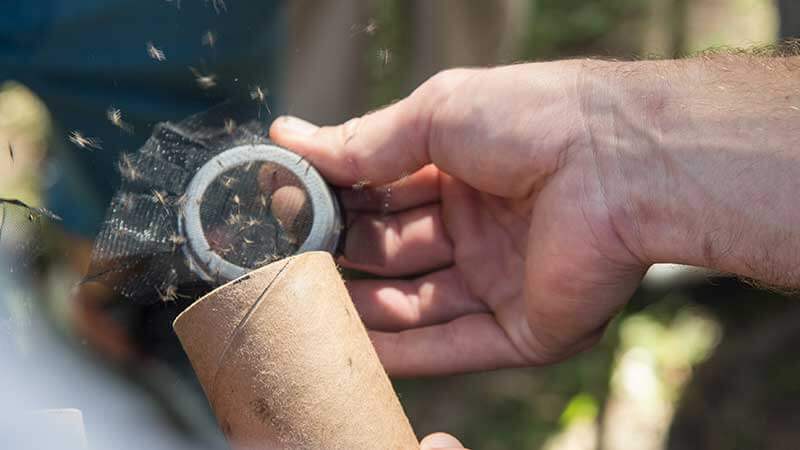 The results are in. The Miami-Dade County Mosquito Control Division Wolbachia mosquito control initiative, conducted during the first half of 2018 along with the City of South Miami and MosquitoMate, was a success.
The data collected from the marking and trapping of millions of non-biting male Aedes aegypti mosquitoes showed a 75 percent reduction in the overall population of the flying pests, all due to the resultant egg hatch failure.
"The World Health Organization and the Centers for Disease Control have encouraged the development of alternative methods to combat mosquito-borne diseases," says Miami-Dade Mosquito Control Division Director Dr. Bill Petrie. "This field study shows that such innovative techniques can produce positive results in a practical setting."
Read the scientific study in the Journal of Medical Entomology.
Residents can report mosquito nuisance issues by calling 311, visiting miamidade.gov/311direct or by using the Solid Waste Management mobile app for iPhones.
View Miami-Dade County's Wolbachia Mosquito Release page for more information. Connect with us on Facebook or Twitter.
Read the press release