Join a public discussion regarding the Miami Beach re-nourishment project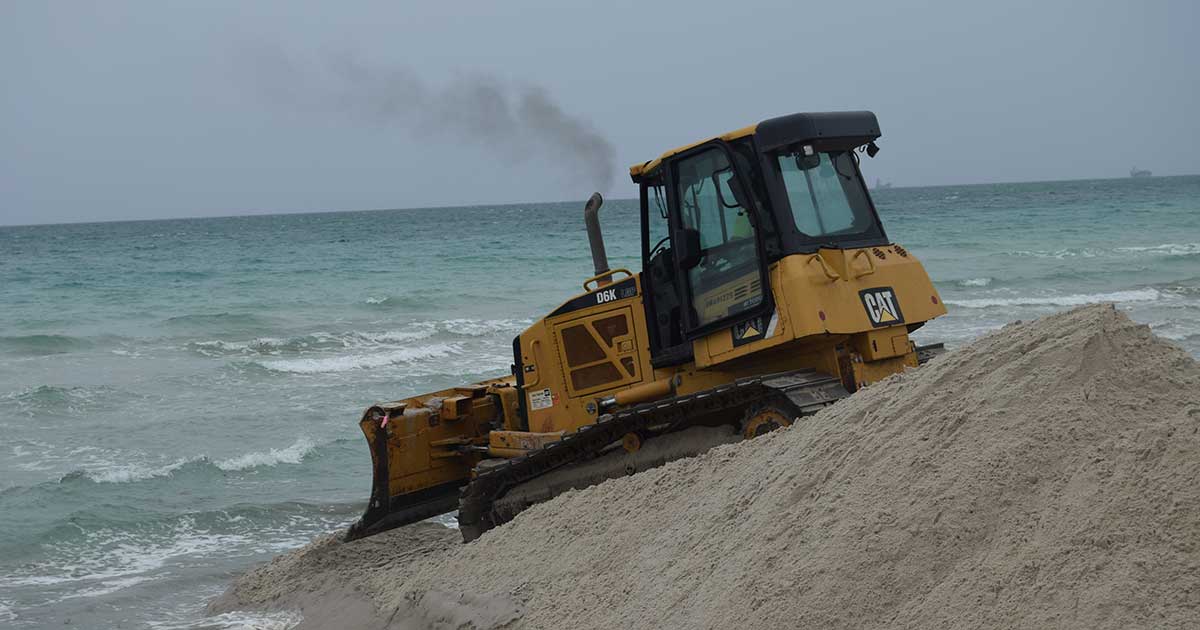 Miami-Dade County and the U.S. Army Corps of Engineers will host a public meeting to discuss the latest phase of beach re-nourishment scheduled to begin in December.
Eastman Aggregate Enterprises, LLC, of Lake Worth, Florida, was awarded a contract for $15,949,855, as part of the Miami-Dade County Beach Erosion Control and Hurricane Protection Project. The contractor will place approximately 305,000 cubic yards of beach-quality sand from an upland mine on several beachfront hotspots to address beach erosion in the areas of 27th Street, 44th Street, 55th Street and 65th Street.
The project will help to provide storm protection for the coastal population and infrastructure, habitat for several endangered animals including sea turtles, and recreational beaches for visitors and residents. Construction is expected to last approximately six months.
Meeting details:
Tuesday, Oct. 22 at 6 p.m.
Miami Beach Golf Club
2301 Alton Road
Miami Beach
A brief presentation will be followed by a question and answer period.
Learn more about the project