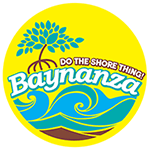 The Baynanza Biscayne Bay Cleanup Day has been postponed. We are commemorating Earth Day virtually.

---
Baynanza is a celebration of Biscayne Bay and its significance as one of our most important ecological systems in South Florida. While Baynanza includes more than 25 great events spanning over five weeks throughout March and April, the Biscayne Bay Cleanup Day event has become nearly synonymous with this celebration.
Biscayne Bay Cleanup Day 2020, Baynanza's 38th anniversary celebration, has been postponed. We look forward to announcing a new date at a later time.
Join us for Baynanza 2020 as we embark on the celebration of the 50th anniversary of Earth Day.
This year will be twice as special as Miami-Dade County celebrates the 50th Anniversary of Earth Day with 305,000 Acts of Green. County residents are encouraged to commit to an act of green—any actions, such as clean-up events or tree plantings, or lifestyle changes, such as switching to a plant-based diet, being taken to improve our world. Sign up today and do your part to help create a more sustainable tomorrow.
Online Options
Email / Mail
Environmental Resources Management
Overtown Transit Village North
701 NW 1 Ct
Miami FL 33136