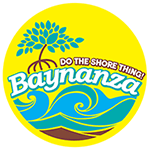 Baynanza is a celebration of Biscayne Bay and its significance as one of our most important ecological systems is South Florida. As with many other events, last year's Baynanza was cancelled due to COVID-19.
As we start getting back to normal, we are committed to the health of Biscayne Bay and to the Baynanza activities that provide opportunities to our residents to be a part of it. Although we will not be holding the annual cleanup in April, we will be supporting smaller events throughout the year and plan for a Baynanza-like event in the fall.
If you or your group would like to plan small cleanup events, we would like to support your activity by providing you with the supplies, including Baynanza t-shirts and tote bags.
Please complete this form and we will contact you.
Online Options
Email / Mail
Environmental Resources Management
Overtown Transit Village North
701 NW 1 Ct
Miami FL 33136