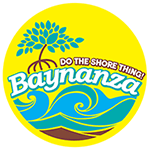 Registration for Baynanza 2020 is now open. Baynanza is a celebration of Biscayne Bay and its significance as one of our most important ecological systems in South Florida. While Baynanza includes more than 25 great events spanning over five weeks throughout March and April, the Biscayne Bay Cleanup Day event has become nearly synonymous with this celebration.
Biscayne Bay Cleanup Day 2020, Baynanza's 38th anniversary celebration, will be held on Saturday, April 18. We look forward to welcoming new and returning volunteers and sponsors.
Join us for Baynanza 2020 as we embark on the celebration of the 50th anniversary of Earth Day.
What to bring to a clean up

Remember to wear closed-toe shoes (tennis-type shoes) and bring gloves, water, trash bags and snacks for you and any volunteers in your party.

We suggest you bring the following items with you when you participate in a clean up:

Extra water
Sunscreen
Mosquito repellent
Hat or visor
Sunglasses

Sponsorship opportunities

New and exciting 2020 Baynanza sponsorship opportunities are available.

Sponsorship packages offer wide exposure at a unique countywide celebration featuring thousands of participants committed to the positive cause of helping our environment.

Benefits include:

Advertisements and media coverage including print, radio and web advertising
Online presence and promotion on the Miami-Dade County website and social media
Promotion on the Baynanza Calendar of Events and commemorative T-shirt
Host at the Baynanza VIP cleanup site, which includes promotion of your core messages in a festive atmosphere to hundreds of community volunteers and their friends and families
Special sponsorship packages can also be catered to meet your marketing goals and fit your budget

For more information, call Marie Bell at 305-372-6568 or email [email protected].

History & today

The early 1980s marked the beginning of a monumental effort by Miami-Dade County to save Biscayne Bay and that effort continues in 2020. The Bay continues to suffer from pollution and the health of the marine environment is in a steep decline. Baynanza was created as part of a larger effort to save the Bay, which is our mission.

The environmental concerns that affect Biscayne Bay have reached dangerous levels. Baynanza continues to be an important community-wide effort to save the Bay.

Student design and photography contests

As part of the fun and festivities, Miami-Dade County and Vizcaya Museum and Gardens are offering a number of contests for students as well as a contest open to all.

Bookmark design contest for Miami-Dade County elementary school students
Poster design contest for Miami-Dade County middle school students
T-shirt design contest for Miami-Dade County high school students
Photography contest for Miami-Dade County residents of all ages; students and non-students

Deadline to submit is Friday, Dec. 20, 2019. All winners will be announced at the Baynanza Kickoff Event, which will be held at Vizcaya on March 11, 2020. For more information, visit the Vizcaya website.

Event partners

Baynanza 2020 sponsors

Current Baynanza 2020 sponsors

Bay Champions

Bay Partners

Bay Savers

Municipalities

Special thanks to our 2019 sponsors

Bay Champions

Bay Heroes

Bay Partner

Bay Savers

Municipalities

Biscayne Bay Drift Card Study

In 2016, Vizcaya approached the Patricia and Phillip Frost Museum of Science and CARTHE, a team of ocean scientists at the University of Miami's Rosenstiel School of Marine and Atmospheric Science to start a conversation about trash and pollution at Vizcaya. Together they launched an experiment, The Biscayne Bay Drift Card Study (#BayDrift), to identify the origin of the trash washing up into the basin of the barge and mangroves around Vizcaya as well as the rest of Biscayne Bay.

How #BayDrift works:
Throughout the year, the Bay Drift team conducted four experiments, in different seasons and during different tides. At each experiment, small wooden drift cards (inscribed with instructions on how to report them when found) were released by students and members of the community. Additionally, CARTHE released GPS-equipped biodegradable drifters, designed to capture accurate tracks as they moved through the bay.

What we have learned:
Data tracks reveal how currents and tides move debris around Biscayne Bay. Though scientists are still analyzing the data, it is clear that trash released in the Bay, remains in the Bay. Debris released into the northern section is likely to stay there. More data is needed to understand the patterns in the southern section.

How to get involved:
As of January 2018, 17 schools and 15 community-based organizations have supported #BayDrift. You can help by disposing of trash properly and volunteering to clean up the coastline. Recycle and reuse whenever possible. Participate in #BayDrift by going on walks after releases to look for cards, and spread the word about the study. Follow #BayDrift on social media platforms for more information about upcoming #BayDrift activities.
Online Options
Email / Mail
Environmental Resources Management
Overtown Transit Village North
701 NW 1 Ct
Miami FL 33136