The role of Transit Oriented Communities
Transit Oriented Communities (TOC) is an important component of the Miami-Dade region's growth management strategy. Several key planning documents emphasize development paradigms accommodating continued regional growth supported by adequate urban infrastructure, including multimodal transportation facilities.

These include Miami-Dade County's Comprehensive Development Master Plan (CDMP); Miami-Dade TPO's 2045 Long Range Transportation Plan (LRTP); and the Strategic Miami Area Rapid Transit (SMART) Plan.
Comprehensive Development Master Plan
The planning principles set forth by the
Comprehensive Development Master Plan (CDMP)
, and supported by regulations in the County code, present a clear vision of development concentrated in urban centers and defined by multimodal accessibility (provided by a variety of transportation modes such as walking, biking and transit) in addition to maintaining vehicular mobility. Designations such as the Urban Development Boundary and Urban Centers concentrate future development in multimodal areas and encourage infill development and redevelopment in areas that are already urbanized.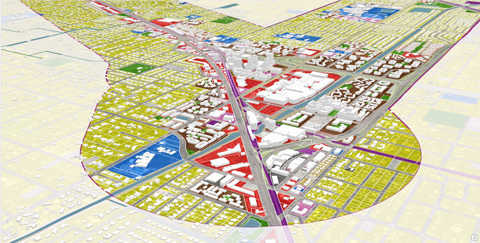 Long Range Transportation Plan
The goals established for the future of the transportation network in
Miami-Dade TPO's 2045 LRTP
align with the multimodal vision for urban development set forth in the CDMP. While the LRTP is a comprehensive regional transportation plan establishing needed projects and funding priorities for all modes, it places a heavy emphasis on transit and the implementation of the SMART Plan stating, "The highest priorities of the TPO Governing Board are transit and projects that support transit services."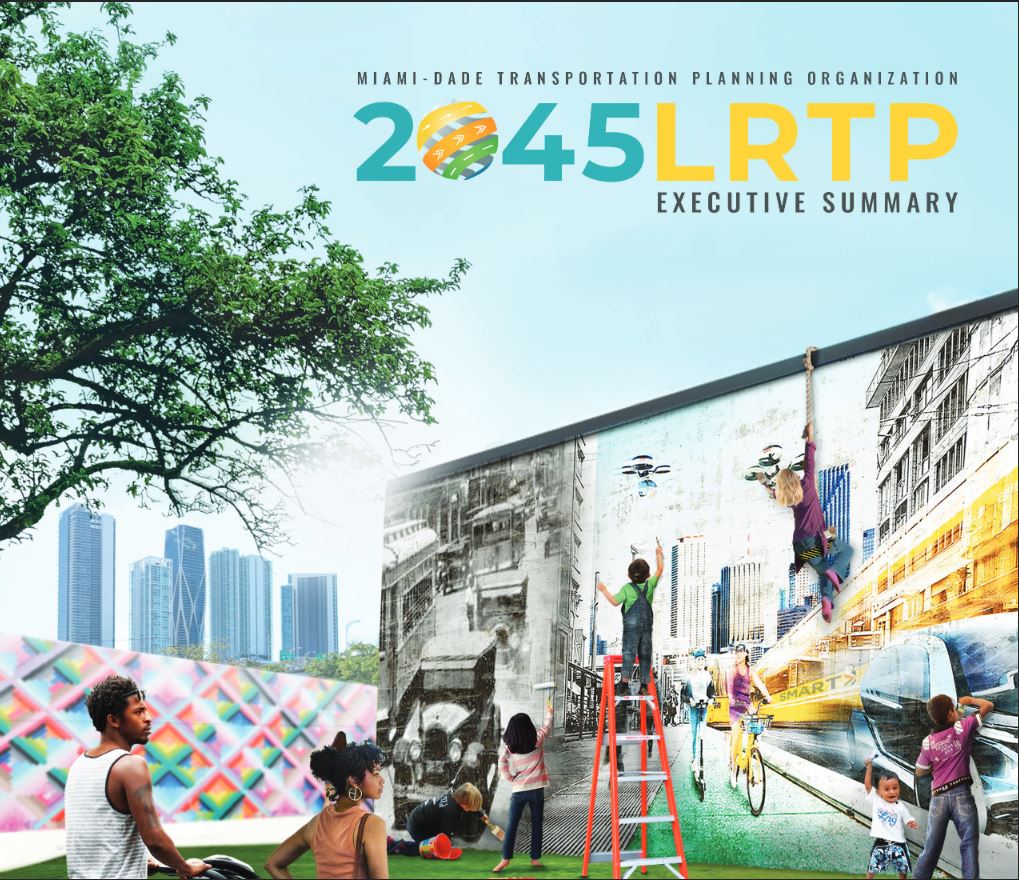 SMART Plan
The
SMART Plan
identifies six rapid transit corridors extending the region's existing rapid transit network. All six SMART Plan corridors and additional Bus Express Rapid Transit (BERT) corridors are located within the Urban Development Boundary and many of the zoned Urban Centers are located along SMART Plan corridors. The areas targeted by the County for concentrated growth are planned to be along premium transit routes, exemplifying the integration of land use and transportation planning that is essential to TOC.