From May to July 2021, the County will solicit feedback from the community on this strategy. Building on the community engagement models of the Thrive305 survey and Civic Week, the Office of Resilience will host virtual discussions with community members in collaboration with civic organizations. These meetings will focus on specific topics like energy, buildings, transportation, and green and blue space.
Please provide feedback on the Draft Climate Action Strategy to [email protected].
The Climate Action Strategy will also engage the business community through Renew305, One Community One Goal, the Anchor Alliance, and the Greater Miami Chamber of Commerce Resilience Committee. Large and small business leaders will help Miami-Dade position itself to lead the transition to a low carbon economy.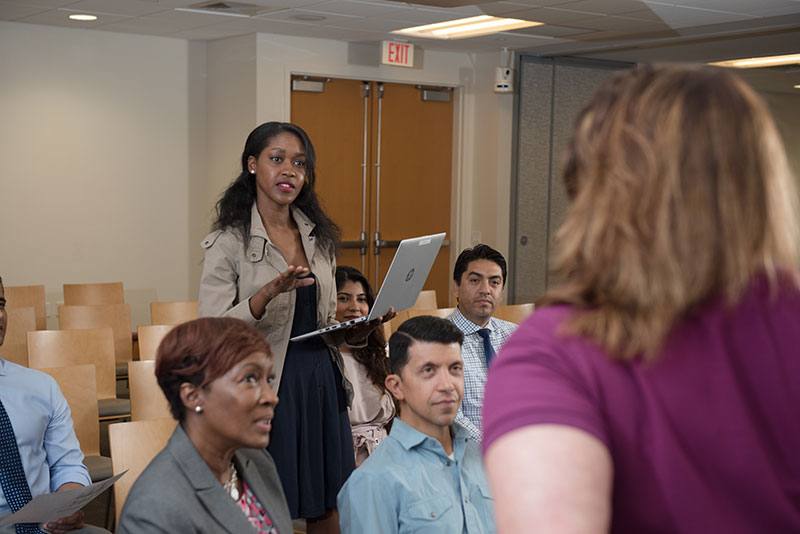 Over 28,000 people in Miami-Dade completed the
Thrive305
survey. Residents clearly said they want to be involved in decision making, and they strongly support the ideas in this draft Climate Action Strategy:
When asked how County government can help you, "Increase training for "green jobs" (e.g., solar panel installation, electric vehicle maintenance)" was the second highest priority overall and the highest for age 18-34 year-olds.
When asked which actions they would support to eliminate energy from fossil fuel by 2050

49% chose "Expand renewable energy"
48% chose "Investing in better public transit to get people out of their cars"
45% chose "Help businesses and homeowners make their buildings more environmentally sustainable"
34% chose "Make County government buildings more environmentally sustainable"
This draft strategy is a framework and will be reviewed by the public. Public comments will help to:
Review the approaches
Prioritize actions within each approach
Set a process for regular reporting
Center equity
Centering Equity
The County acknowledges historic and current structural racism and inequality and commits to creating more just outcomes. Using Resilient305 as a framework, this strategy aims to build Miami-Dade County's capacity to address the causes of climate change so that our actions are effective and equitable, today and in the future.
This work contributes to creating a more effective and equitable government when it:
Examines power dynamics and biases in ourselves and our government systems and actively works to address them
Learns publicly and creates a more transparent government
Is accessible to everyone in our community
Listens to and elevates the voices and stories from communities of all identities who have historically experienced discrimination, including Black, Hispanic and Indigenous communities
To advance equitable outcomes, the policies and projects included in the final strategy will be evaluated using tools like the Energy Justice Scorecard.
Timeline
April 2021
Mayor's Draft Climate Action Strategy
May-July 2021
September 2021