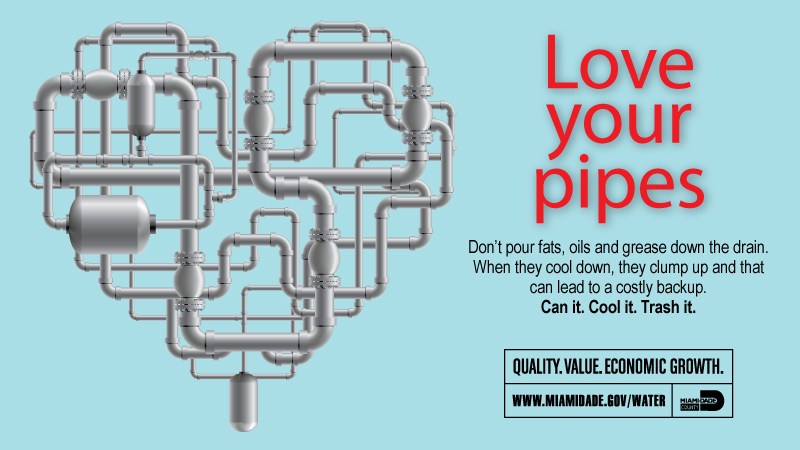 When cooking with oil, make sure to cool it, can it and trash it. If each of us changed this habit and stopped pouring grease down the drain, we could decrease system-wide clogged pipes.
In Fiscal Year 2018-19, the Miami-Dade Water and Sewer Department had 604 stoppages at a cost of $483,200.00 caused by items - including grease that shouldn't have been put down the drain.
After you are done cooking:
Pour the hot grease into a metal can
Let it cool down
Then throw the can into the regular trash
Remember, Can it. Cool it. Trash it.