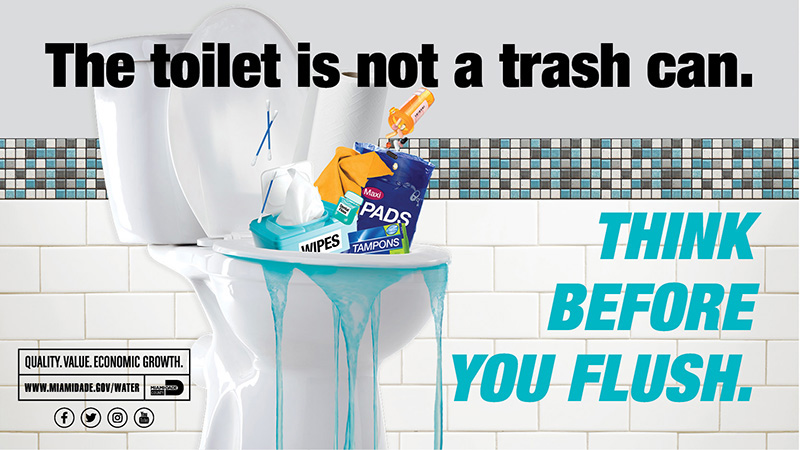 Miami-Dade Water and Sewer Department Flush Facts:
The wastewater collection system consist of 6,452 miles of pipelines and 1,057 pump stations.
The department has three wastewater treatment plants, treating approximately 300 million gallons per day combined.
Miami-Dade Water and Sewer crews work on approximately more than 650 blockages per year due to items that should not be flushed.
It costs the department more than $530,000 per year to repair blocked pipes.
Our sewers are designed to dispose of toilet paper and human waste only. Please consider the water and sewer infrastructure and dispose of the following trash items in a waste bin:
Grease / Oils
Wet Wipes
Sanitary Items
Paper Towels
Rags
Q-tips / Cotton Balls
Diapers
Dental Floss
Medicines / Vitamins
Band-Aids
Cigarettes / Cigar tips
Needles
Learn more about Think Before You Flush.