Start a healthy habit on Bike to Work Day, March 6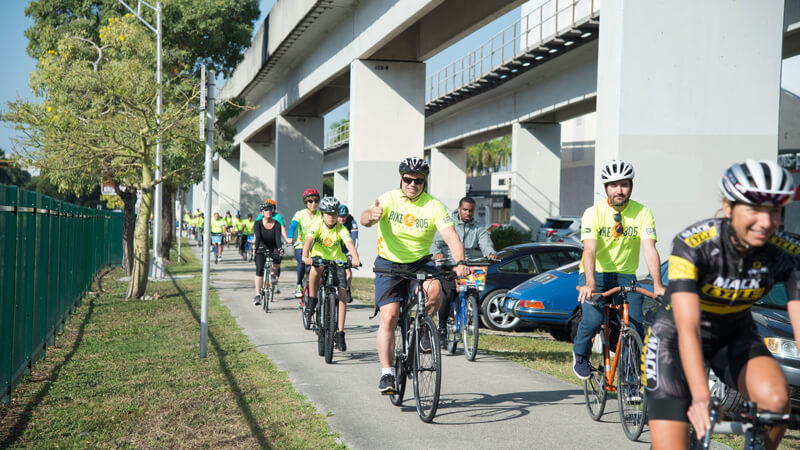 Grab your bike and helmet, and leave your car keys at home for Bike to Work Day on Friday, March 6. Join a 7.6 mile police-escorted bike ride from the University Metrorail Station to Downtown Miami.
The opening ceremony starts at 8 a.m. Riders are encouraged to arrive as early as 6:45 a.m. to receive free gifts. The bike ride to Downtown Miami begins soon after.
By joining the event, you'll get:
Free Bike305 shirt, while supplies last, if you arrive by bike
Free refreshments
A free one-way Metrorail pass
Other events:
BIKE305 Bike the Wild Side, March 14
Bike through Zoo Miami with a professional zookeeper to visit all the animal attractions to hear about animal lifestyles and habitats. Adult bicycles will be available to rent. Bicycle helmets are required for all children 16 years old or younger. Check in starts at 4:30 p.m. and the ride starts at 6 p.m.
Learn more about Bike305