Start a healthy habit on Bike to Work Day, March 5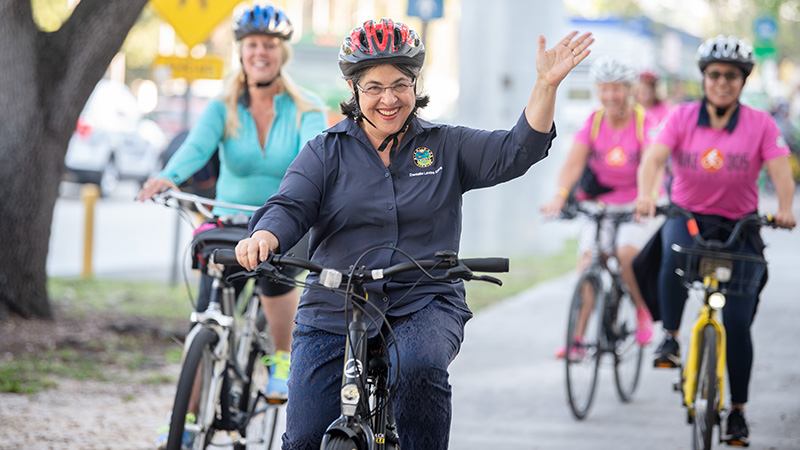 Grab your bike and helmet, and leave your car keys at home for Bike to Work Day on Friday, March 5. Join a 7.6-mile police-escorted bike ride from the University Metrorail Station to Downtown Miami.
The opening ceremony starts at 7 a.m. Riders are encouraged to arrive as early as 6:45 a.m. to receive free gifts. The bike ride to Downtown Miami begins at 8:15 a.m.
By joining the event, while supplies last and if you arrive by bike, you'll get:
Free Bike305 shirt
Bike helmet
A free one-way Metrorail pass
Learn more about Bike305