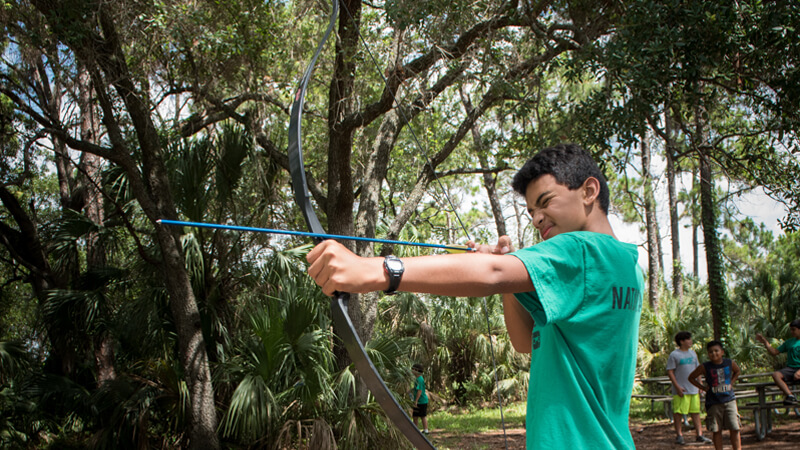 Welcome back, campers! With guidelines and protocols in place, Miami-Dade County Parks' Summer Camps are dedicated to keeping kids active and engaged, offering them numerous opportunities to enjoy exciting activities and adventures in popular parks and green spaces from June 14 to Aug. 13, 2021 (select sites open through Aug. 20).
Parents can also register their child anytime throughout the summer. Register online at Park Link or register in person at a participating park. There is a $15 non-refundable registration fee for all camps. Siblings will receive a 10 percent discount.
General program camps focus on a variety of activities from fitness, sports, arts and crafts to games and exciting field trips while providing a supervised and safe alternative program for ages 6 to 14. There are also specialized program camps, so campers can customize their summer camp experience and explore a new interest or uncover a new talent each week, as they make new friends and have a great time.
Summer camps:
Zoo Miami,
Kids can enjoy wild summer camp programs at Zoo Miami.
Deering Estate
You child will hike, play and discover how to protect natural areas like those around Deering Estate.
Frost Science
Unleash the power of science through summer camps at Frost Science, including engineering, marine sciences, astronomy and technology.
Virtual camps:
Learn more about summer camps