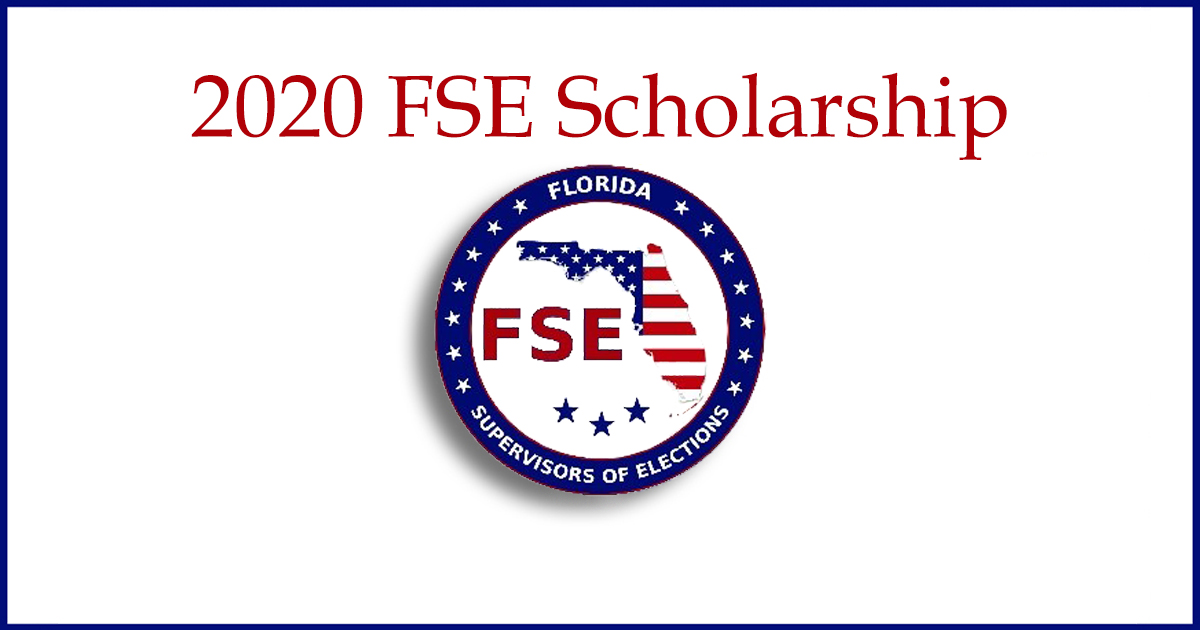 The Florida State Association of Supervisors of Elections (FSASE) will award three $1,200 scholarships to political science, public or business administration, or journalism/mass communication majors who have finished two years of junior college or undergraduate work. Applicants must be enrolled or accepted as full-time students in a senior college or university in Florida.
Read the scholarship guidelines for eligibility requirements. Completed applications must be submitted by Feb. 28 to be considered for the scholarship.
For additional information, call 305-499-8585.
APPLY NOW