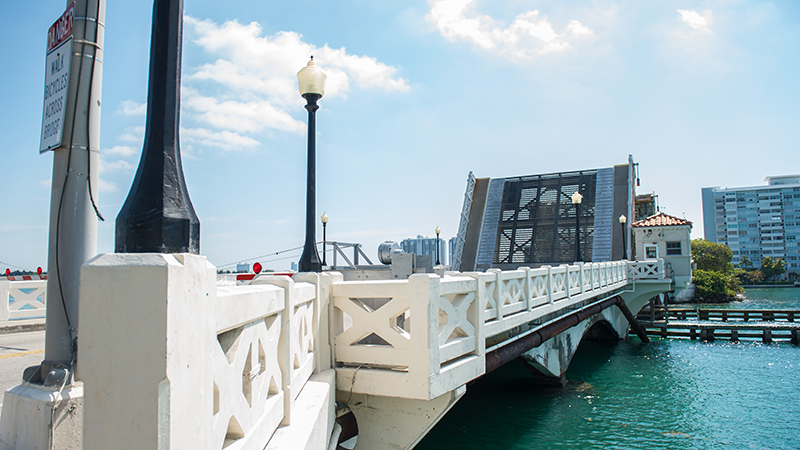 Miami-Dade County is performing maintenance along the west side of the Venetian Causeway bridge.
The work will take place:
Oct. 9 - 15, from 7 a.m. to 6 p.m
Oct. 16 - Nov. 1, from 7 p.m. to 6 a.m
The vehicle traffic plan consists of intermittent closures of eastbound and westbound travel lanes, with stop-and-go traffic controlled by flaggers. During repairs, traffic will be diverted to the opposite open travel lane (eastbound lane first, then westbound lane). One travel lane will always remain open during the maintenance service work.
For more information on this project, contact James Martincak at 305-361-2833.
Learn more about traffic conditions