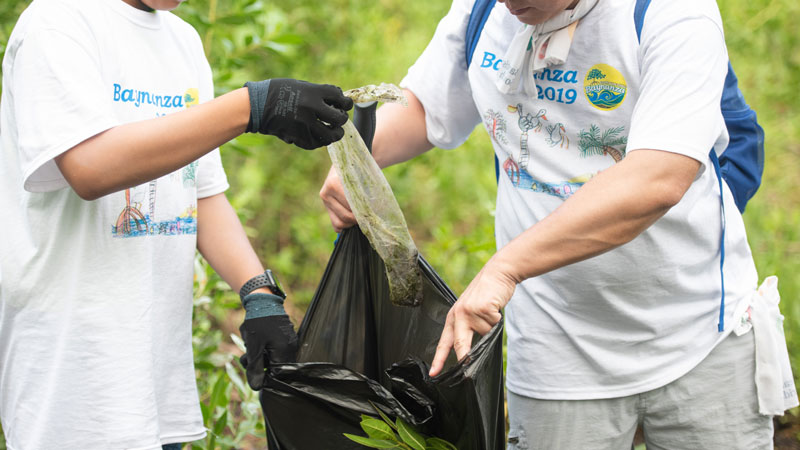 Please note Baynanza is postponed until further notice.
This year's Baynanza will be twice as special as the County celebrates the 50th anniversary of Earth Day by participating in the Earth Day Network's Acts of Green.
Miami-Dade County's goal for its residents is 305,000 Acts of Green. These are actions, such as clean-up events or tree plantings, or lifestyle changes, such as switching to a plant-based diet, being taken to improve our world. Submit your Acts of Green, share them on social media and spread the word among family and friends.
Festivities honoring the earth will culminate with the 38th Annual Baynanza Biscayne Bay Cleanup Day on Saturday, April 18, and will continue with a special event on Earth Day at the Stephen P. Clark Government Center in downtown Miami.
Commit to an Act of Green