Miami-Dade Parks joins initiative to share moments on our trails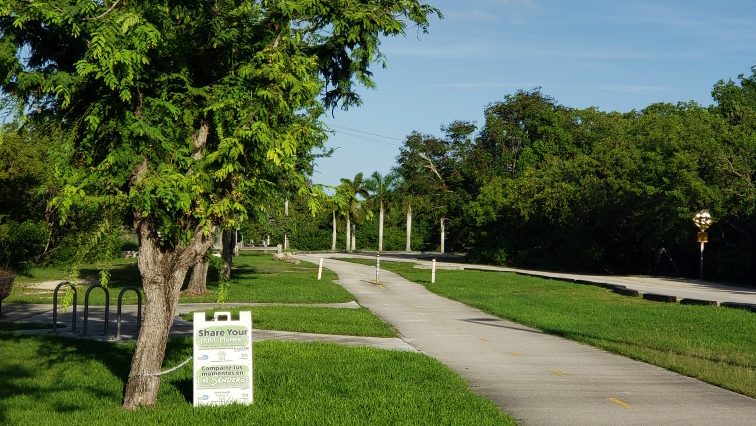 Since the COVID-19 pandemic began, we've all witnessed firsthand as millions of people have flocked to the outdoors. Spending time outside is one of the safest things we can do.
In the early days of the pandemic, trail use soared, spiking more than 200 percent nationwide on average compared to last year. Since then, increased trail use has sustained at around 75 percent higher than in previous years, and most Americans say that having safe spaces to walk, bike and be active outside right now matters more than ever.
This data is invaluable as we all continue our work to secure the resources and support we need to connect and maintain trails across the country. But the data doesn't give us the full picture: Why people are turning to trails, the personal value they get from spending time on trails in their community, and how trails have made an impact on their lives during the pandemic—stories that can be powerful in our advocacy and storytellers we hope to cultivate as advocates for the long term.
That's why Miami-Dade County Parks, Recreation and Open Spaces has joined Rails-to-Trails Conservancy (RTC) "Trail Moments" initiative—to elevate new and tried-and-true trail voices around the country, and how trails have impacted the lives of Americans during COVID-19.
RTC is assembling resources to support participants efforts to share information about the initiative on social media and to help amplify the powerful message that trails are vital community assets—in response to the COVID-19 pandemic and beyond. You can find stories and information about the initiative that you can share at www.trailmoments.org.
Learn more about Trail Moments