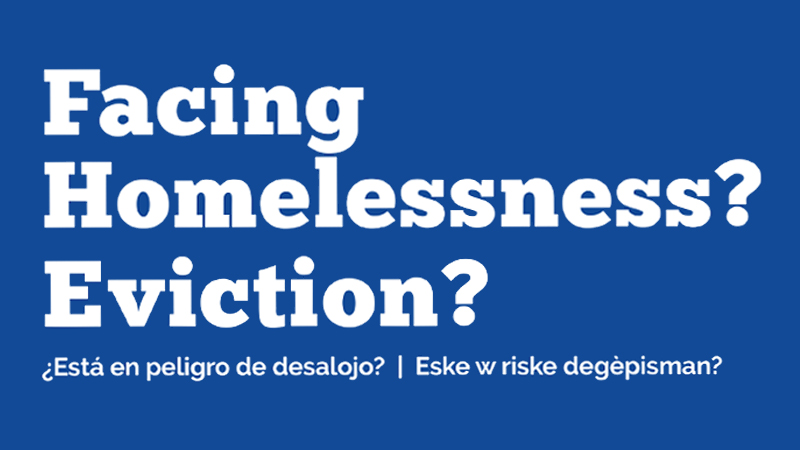 Read Mayor Daniella Cava's memo regarding evictions
If you or someone you know is homeless or about to become homeless, there are resources available.
STEP 1:
Contact Legal Services of Greater Miami at 305-576-0080, to discuss your legal options. You may also visit their website for more information.

STEP 2:
If you are about to become homeless and require eviction prevention rental assistance, please read about the Camillus House homeless prevention assistance program to see if you may qualify. You can also call 877-994-4357.
When prompted, select your language preference and then press Option 1 or contact/visit a community resource center.
STEP 3: If you are homeless and need assistance call 877-994-4357 Select your language preference then choose an option below:
Miami Beach residents select Option 4
All other Miami-Dade residents select Option 5
---
Information Regarding Squatters
If you are a homeowner and you believe that you are being affected by a squatter residing within your residence, please contact our Economic Crimes Bureau at 305-994-1000, Monday through Friday from 8 a.m. to 4 p.m.
The legal definition of a "squatter" and the procedures for removing squatters are found in Florida Statute 82.035.