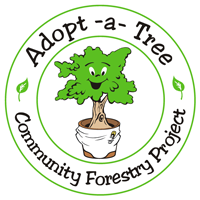 The Adopt-a-Tree program provides Miami-Dade County single-family and duplex homeowners with up to two free trees every year. More than 217,000 trees have been adopted since the program's inception in 2001.
Adopt-a-Tree events returned in 2021 after traditional events were paused during the global pandemic. In 2020, and up to spring of 2021, the Adopt-a-Tree program donated trees to schools, hospitals and through food drives managed by County partners. For summer 2022, there are at least three Adopt-a-Tree events planned.
Residents eligible to adopt trees will be able to choose from:
Pre-Register today to select tree preferences and save time. Trees are still on a first-come, first-served basis. While saving significant time, pre-registration does not guarantee trees or tree preferences when supplies run out.
Review an educational video to find the right spot on your property for planting your new trees.
Planting a tree provides many benefits:
Reduces air-conditioning costs by providing shade
Improves a home's appearance, which can help to increase a property's real estate value
Provides a natural habitat for wildlife
Reduces flooding by absorbing excess rainwater and increasing infiltration
Removes significant amounts of carbon dioxide from the air, which reduces the impact on climate change