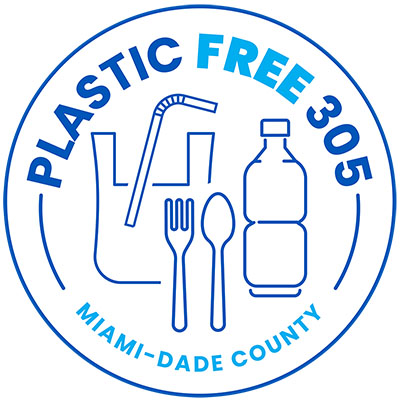 Your business can make a difference.
No matter where you live and work in Miami-Dade County, you can make a difference in the fight against plastic pollution in our Bay, ocean and other waterways. Plastic Free 305 celebrates Miami-Dade County businesses dedicated to reducing or eliminating the purchase and use of single-use plastics through the adoption of reuse and sustainable replacement strategies. It also continues local environmental stewardship initiatives like Plastic Free Miami Beach and Greener Coral Way.
Join Plastic Free 305 today and partner with other Miami-Dade County businesses committed to reducing plastics in our environment. Read on to learn how the program works. You can also apply now if you're ready.
Plastic Free 305 Members
Find and support Plastic Free businesses in your neighborhood by using the Plastic Free 305 Viewer.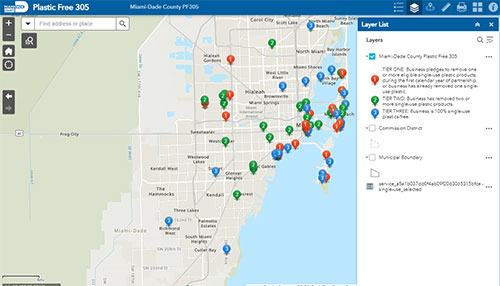 Online Options
Email / Mail