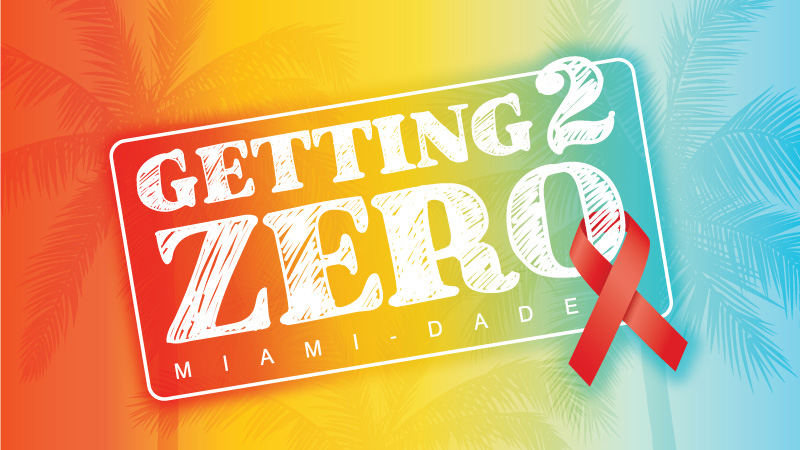 The Office of Community Advocacy and The Florida Department of Health have made a community investment to address the HIV/AIDS epidemic, establishing the Getting 2 Zero initiative in alignment with the Mayor's task force recommendations. The Getting 2 Zero initiative is a movement to reduce new HIV/AIDS infections, increase access to care, reduce stigma, and to promote health equality in the community.
The task force recommendations:
Aim to reduce the reported AIDS case rate.
Reduce the percentage of newly diagnosed HIV cases throughout Miami-Dade County.
Reduce reported new HIV cases.
Increase the percentage of newly identified HIV-infected individuals who are linked to care within 90 days of diagnosis and are receiving appropriate care and treatment services.
Help us Make HIV History!
Know the Facts and Statistics
Miami-Dade has the highest HIV infection rate in the U.S.

Get Tested.
Learn more about free HIV testing.

Get Treated.
Medications that can effectively reduce levels of HIV are available.
Request free condoms online.
The Board of County Commissioners sponsored a resolution in support of this movement.