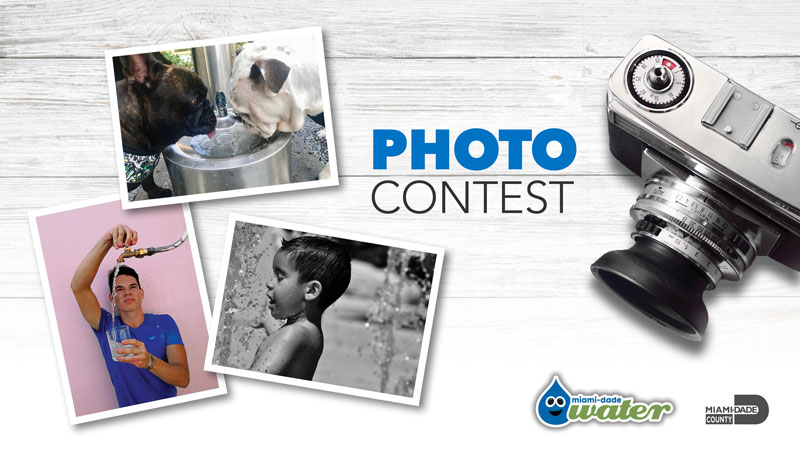 Grab your camera or smart phone and snap a shot to celebrate the importance of nature's best thirst quencher and how it impacts your daily life.
Photos do not need to be of professional quality and all ages are encouraged to enter the contest.
The photos must be sent to the Miami-Dade Water and Sewer social media accounts using the hashtag #miamidadewater by May 1 to enter.
The photo entries will be judged on the following categories:
Relevance to the Theme - Does the photo demonstrate how water is essential to daily life? Does the photo illustrate a compelling story?
Originality - Is the photo original, innovative and creative?
Photo Quality - Is the photo clear and in-focus?
One photo will be accepted per entry.
The winner will be announced during Drinking Water Week, May 5-11.