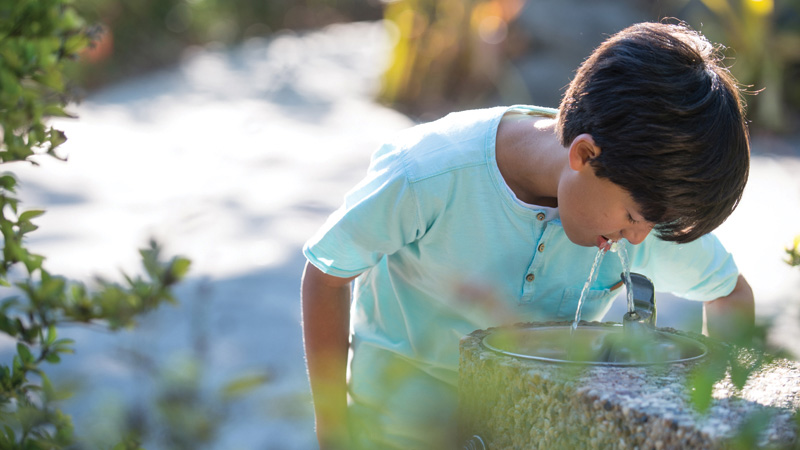 The Value of Water is essential to our daily life. Without it, hospitals would close and firefighters couldn't put out fires. Food production would cease as farmers couldn't water their crops.
What do we use water for?
Coffee
Cook
Flush the toilet
Keep us hydrated
Laundry
Put out fires
Shower
Wash your hands
Wash your teeth
Water your plants
Miami-Dade residents get safe, quality water for less than a penny a gallon straight to their homes and businesses.
The primary source of drinking water is the Biscayne Aquifer. Miami-Dade County's Water and Sewer Department, which is the largest and wastewater utility in the Southeastern United States and serves more than 2.6 million people per day, ensures the best water quality thanks to:
Three water treatment plants
More than 15,000 miles of underground pipes
More than 300,000 drinking water tests per year to ensure compliance with federal, state and local drinking water standards
Value of Water PSA Contest
Every October, Miami-Dade high school students are encouraged to use creative writing, video production skills and imagination to submit a 20 to 30-second Public Service Announcement (PSA) to demonstrate the Value of Water.
Imagine a Day Without Water
The department participates annually in the National Value of Water Coalition Imagine a Day Without Water Campaign to create awareness within the community.