GO Miami-Dade Transit (MDT) Texts
Metrobus riders can access real-time tracking information by texting their bus stop number to 46638.
One message per text, message and data rates apply. Reply HELP or STOP to cancel.
About the program
If multiple routes serve the stop, the automatic reply will include arrival times for all the routes servicing that stop. If you'd like to know about a specific route, be sure to type in the route number after the bus stop number, like this: "7694 2", where "2" is the route number.
If the stop ID does not match the stop ID in our database, the system will respond with an error message. The valid response clarifies the stop name, route name, route direction, and the number of minutes away of the transit vehicles.
Below is an example with first an invalid stop ID, followed by a valid ID.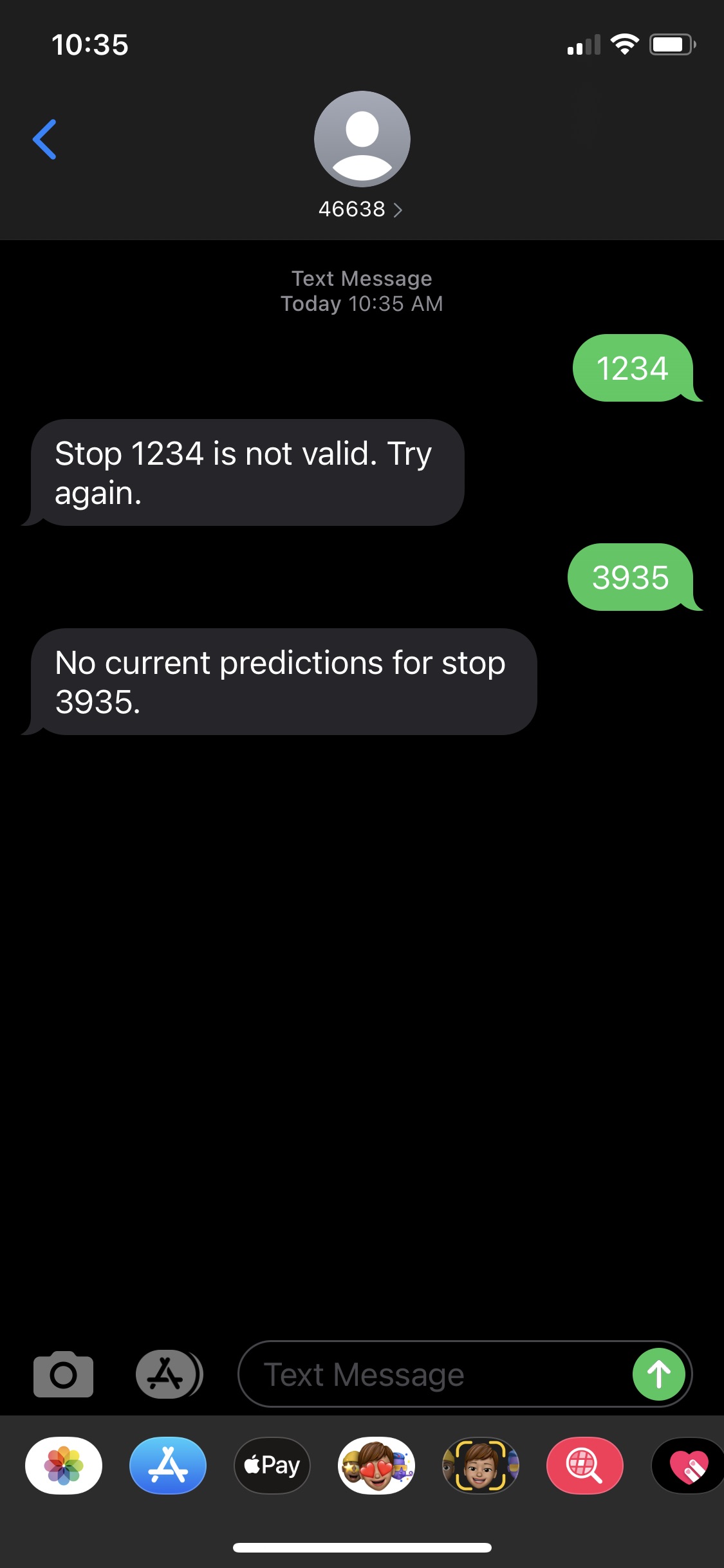 Below is an example of an invalid text, corrected to a valid text.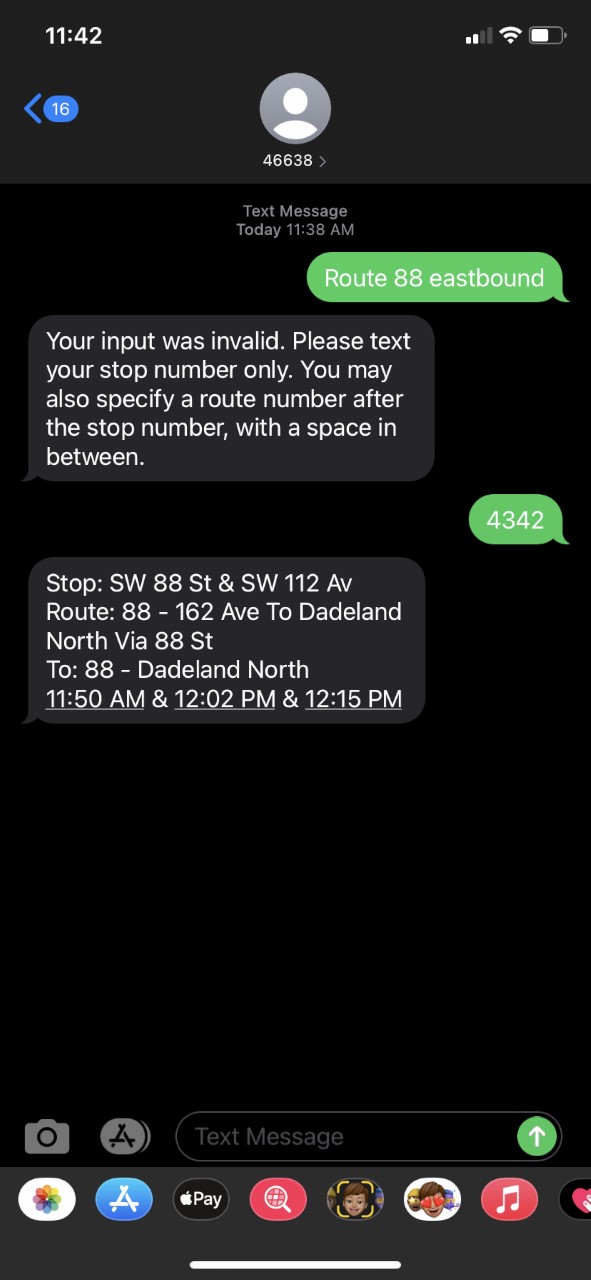 Below is an example of a stop request that services multiple routes.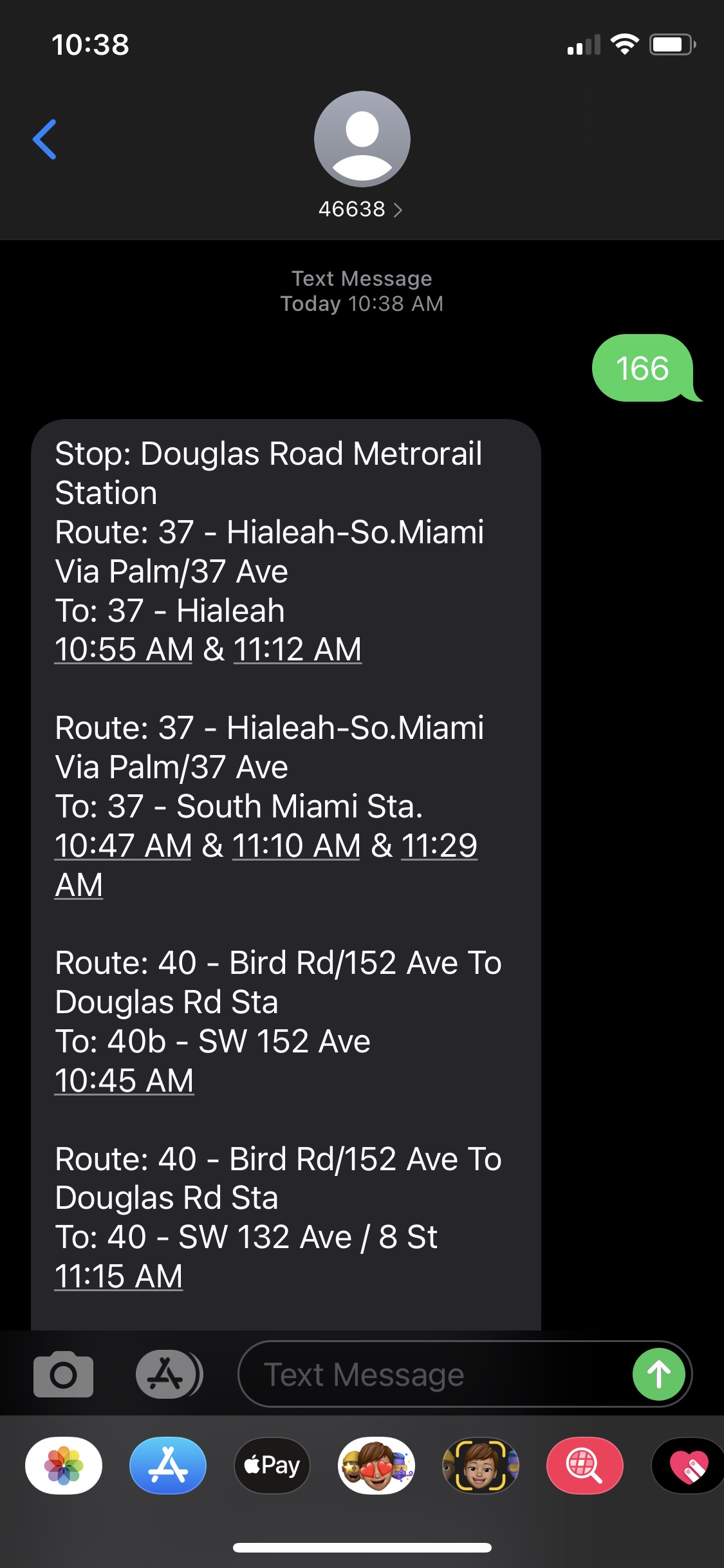 The STOP and HELP commands are functional in the application.
Below is an example of a text exchange using the STOP and then START response: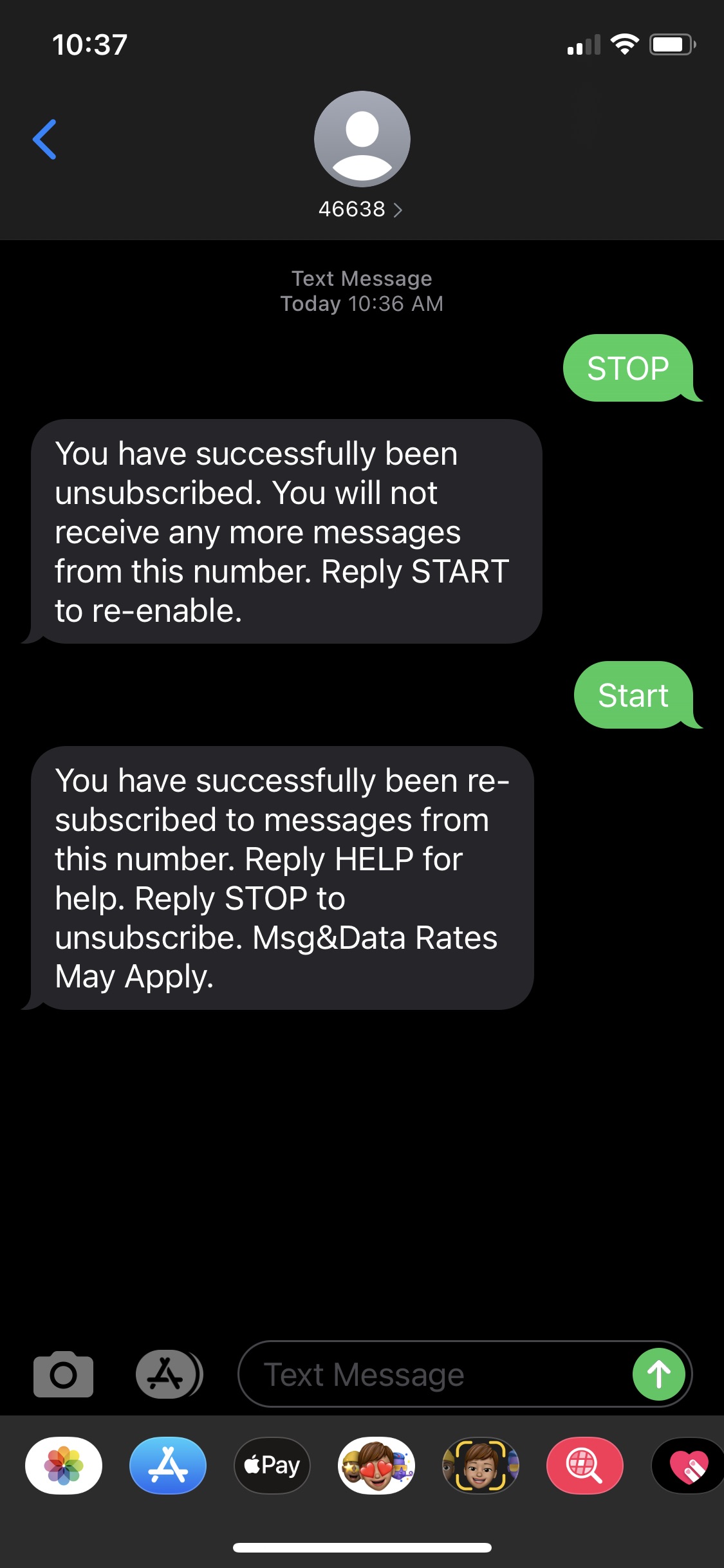 A "HELP" response gives information on response rates, opt-out information, and support contact information:


SMS Terms & Conditions
Miami-Dade Transit Arrivals information
This service allows passengers of Miami-Dade County's transit service to text their stop number to this short code and to receive real-time arrivals estimates and relevant alert information for their bus stop in response. The request will be sent from the mobile phone to the 46638 "GOMDT" short code providing the stop number in the message body. Messages will only be sent to users as a direct response for their stop inquiries.
You can cancel the SMS service at any time. Just text "STOP" to the short code. After you send the SMS message "STOP" to us, we will send you an SMS message to confirm that you have been unsubscribed. After this, you will no longer receive SMS messages from us. To use the service again, just send another bus stop number.
If you are experiencing issues with the messaging program you can reply with the keyword HELP for more assistance, or you can get help directly at 305-891-3131 or by emailing

[email protected]

.
Carriers are not liable for delayed or undelivered messages.
There is no cost from Miami-Dade to use the service, however, as always, message and data rates may apply for any messages sent to you from us and to us from you. You will receive one (1) text message response for each stop inquiry. If you have any questions about your text plan or data plan, it is best to contact your wireless provider.