Approach 2: Expand On-Site and Off-Site Renewable Energy Generation
In 2020 Florida ranked third nationally for solar installed capacity and most of the growth in solar installation is due to utility investments in clean energy. Current options for the community to source renewable energy locally are through FPL's Solar Together Program, solar cooperatives, solar leasing or independently installing solar systems at buildings. Solar installations will have to dramatically increase to meet buildings' energy needs.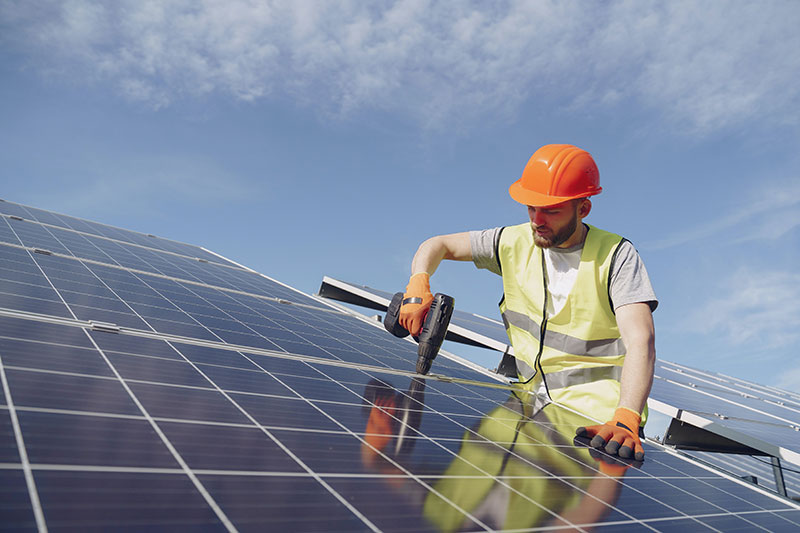 Current options for the community to source renewable energy locally
Solar Together program: A voluntary community solar program that will provide FPL customers the opportunity to support renewable energy while also experiencing the economic benefits in the form of monthly bill credits
Solar Cooperatives (Co-ops): In June 2017, the Miami-Dade County Board of Commissioners passed a resolution in support of solar purchasing cooperatives. These cooperatives, run by nonprofits such as Solar United Neighbors, facilitate lower pricing through bulk purchasing of solar photovoltaic equipment and contractor pricing
Residential solar leasing: Approved by the Public Service Commission in 2018, it allows to lease solar equipment thus removing the barrier of high up-front cost
Independently installing solar systems at buildings
Miami-Dade County has registered for the Solar Together Program which will offset up to 25% of the County's electricity usage from renewable sources and save $7 million over 10 years. Moreover, in collaboration with RMI and WRI, the County initiated a Feasibility Study in 2019 to install solar panels on County buildings. The second phase of the study will narrow down the current list of 238 County buildings, based on structural consideration, roof condition, potential kW generation and other factors.
Compared to other states, Florida does not have a Renewable Portfolio Standard (RPS) which requires utilities to meet a certain percentage of their electricity sales through qualifying renewable energy credits. Moreover, Community Choice Aggregation (CCA) and Purchasing Power Agreements (PPAs) are not allowed in the State.
PPAs allow a third-party, such as a Renewable Energy (RE) developer, to build, own, and operate a RE system on behalf of a host customer. This model enables customers to avoid the upfront costs of distributed Renewable Energy (RE) installation and it allows tax-exempt entities (e.g., governments and non-profits) that do not have access to federal and state tax credits to leverage these incentives. CCA is a state policy that allows municipalities to select an electricity provider on behalf of their residents, businesses and municipal accounts.
One innovative project has been the installation of floating solar, which is a solar array floating on bodies of water. The County's first installation is in partnership with the local utility, Florida Power and Light (FPL), at the Blue Lagoon next to Miami International Airport. The half-acre, 402-panel floating solar array, generates 160 kilowatts of power, and prevents 165 tons of carbon dioxide emissions each year.