Buildings provide the base for our homes and our businesses. As the pandemic highlighted, having efficient and healthy homes and properties is important. In Miami-Dade County most buildings run on electricity, with a very small percentage that use a combination of electricity and natural gas, which is primarily composed of methane, a fossil fuel.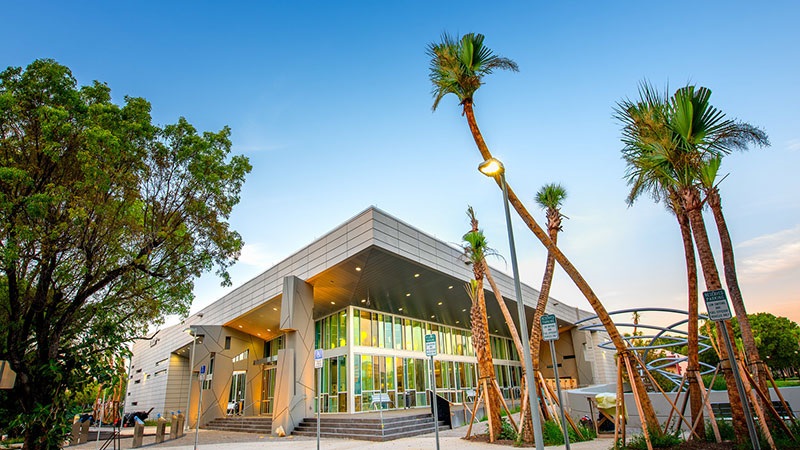 The electricity and fuel used in buildings produces 41% of emissions community-wide, according to the latest inventory. Strategies to tackle emissions from buildings center around reducing the energy use through energy efficiency, and ensuring that the energy needed comes from renewable sources, which includes electrifying systems that currently use fossil fuels and using on-site or off-site sources of renewable energy such as solar panels and solar hot water heaters. In other words, the objective is to make buildings as efficient as possible to reduce energy usage, and then get the energy required for the buildings from solar panels or other renewable sources that do not burn fossil fuels.
To achieve this goal, an aggressive acceleration of energy efficiency in new and existing buildings is needed, along with electrification of buildings, and the rapid expansion of renewable energy installation.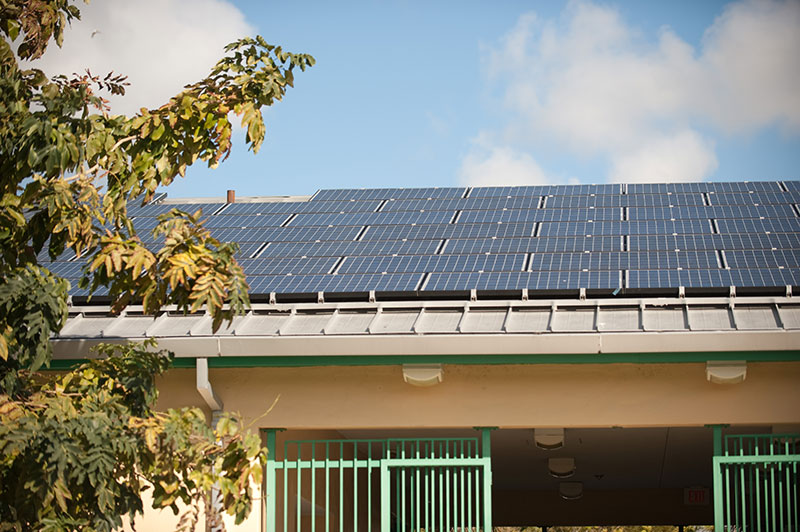 Besides combating climate change, these actions will also tackle broader issues such as energy burden, housing affordability, extreme heat, and public health, which are inherently intertwined with energy. Top-performing buildings use less energy, save money on utility bills, protect from extreme heat, reduce negative health outcomes such as asthma rates, and protect during extreme weather events.
Energy efficiency implementation has been demonstrated to be a crucial tool for alleviating high energy burdens, improving housing affordability, and lifting people out of poverty. In the Miami metropolitan area, 57% of low-income households face an energy burden that is two or three times higher than other households. This is especially true for low-income households with older adults or people with disabilities, and low-income households living in multifamily housing. A national study found that "for African American, Latino, and renting households, 42%, 68% and 97% of their excess energy burdens, respectively, could be eliminated by raising household efficiency to the median level."

More efficient and reliable cooling decreases the health and financial consequences of rising temperatures and the threat of extreme heat. Since 1970, Miami-Dade County has had an average increase of days above 90°F from 84 to now 133 days per year and this will continue to rise. Proper weatherization and reliable cooling reduce the strain on households' utility bill and provide a first line of defense during extreme weather events. As experienced during Hurricane Irma, the combination of hurricanes and heat presents a critical threat to the safety of the residents of our County.
Finally, energy efficiency and clean energy bring substantial health benefits. Properly sealed envelopes and adequate ventilation reduce the instances of pests, block moisture, air pollution and other stressors that can cause or exacerbate health problems.