Approach 3: Build Ultra-Low Energy Buildings
New construction built today will last several decades. Since 2010 in Miami-Dade County, an average of 10.5 million square feet of floor space was added while the average increased to 13.9 million square feet from 2015 to 2019.
Thus, incorporating energy efficiency in the design phase is essential to lock in energy savings from year one. Although retrofits are possible, it is cheaper to design structures that have energy conservation features holistically integrated into the building where all the various building systems work in synergy.
Extremely efficient structures are called Ultra-Low Energy (ULE) or Zero Energy Buildings (ZEB). New construction has to transition towards ULE or ZEB standards by 2030.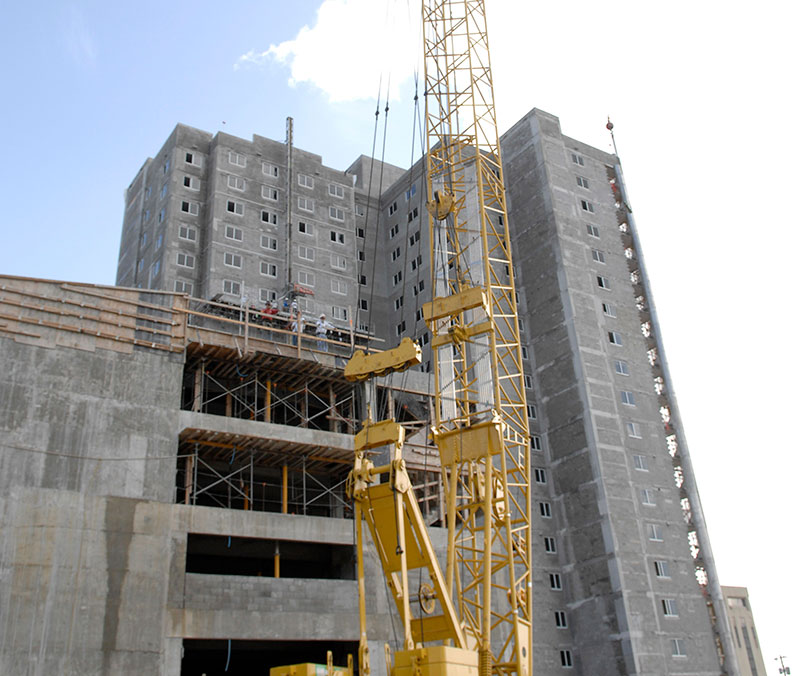 Community-wide, new construction follows the Florida Building Code (FBC), which is updated on a 3-year cycle, and dictates efficiency standards. The FBC is based on the International Energy Conservation Code, which in its latest update, improved efficiency for residential and commercial buildings by 10% compared to the previous version.
All new construction or major renovations of County-owned –financed or -operated buildings have to comply with the County's Sustainable Building Program (SBP).
Initially implemented in 2005, the SBP requires new construction that is owned, leased or financed by Miami-Dade County to attain the U.S. Green Building Council's Leadership in Energy and Environmental Design (LEED) Silver certification, and major and non-major renovations to attain LEED Certified status.
The USGBC LEED certification is the leading program in the nation for green buildings and communities. Since its inception, 23 SBP-qualifying projects achieved LEED certification, and there are over 2.8 million square feet of new or renovated "green" space currently planned for the County (41 qualifying projects spanning 8 departments). This translates to energy savings of around $28 million over the next 20 years and a reduction of around 420 million pounds of CO2e.
Further, in 2020, the Miami-Dade County Office of Resilience proposed changes that would expand the Sustainable Buildings Program to include certification under the Institute for Sustainable Infrastructure (ISI) Envision certification for qualifying County infrastructure projects. In the revision, OOR addresses projects that qualify for the Sustainable Buildings Program but cannot meet LEED requirements, as well as project types not currently covered under the SBP.