Approach 7: Reduce Waste and Water Use
Making less waste and using less water is the easiest and cheapest way to reduce emissions. In Miami-Dade County each person produces six pounds of garbage and uses 140 gallons of water every day. Moving and processing that garbage and water takes a lot of electricity and fuel, which costs residents and businesses money.
County programs can help. Community led initiatives and entrepreneurial innovation can have an even bigger impact by creating new businesses and jobs.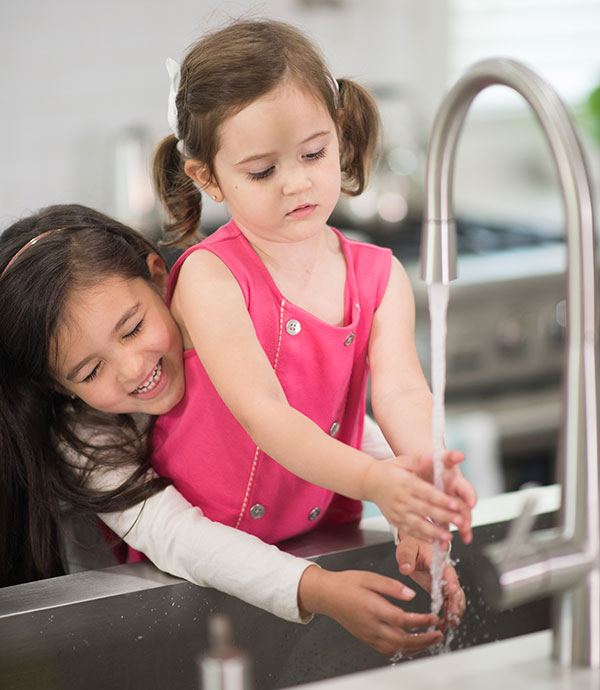 Waste in Miami-Dade County comes from many sources: 25% is paper, 21% is from construction, 12% is metal, 11% is plastic, and 10% is food. Different tactics are needed to reduce each.
Food is one area with a lot of potential. Over one-third of food is never eaten, and nearly 10% of people in Miami-Dade are food insecure – don't have enough to eat.
In communities like Denver, Baltimore and Alameda County, local governments have teamed up with community partners to rescue food waste before it is thrown out. For more information, check out NRDC's Food Matters program.
Miami-Dade County's Water and Sewer Department (WASD) is the largest water utility in the Southeastern United States. It provides water and wastewater services to most residents in the county either directly or as a wholesale supplier to 15 municipalities.
The Water Use Efficiency Plan has reduced daily water use by 14 million gallons per day, saving energy and infrastructure costs and reducing customer bills. WASD's water conservation program provides rebates to residents and businesses for high efficiency toilets, faucets and showerheads. It also provides landscaping tips and rain barrels.
Construction and demolition (C&D) waste is the material left over when buildings and infrastructure are torn down or constructed. Miami-Dade's development driven economy creates a lot of C&D waste like concrete, plaster and metal. Unfortunately only 14% is recycled or reused. Best practices like requiring a waste management plan before demolition of a building could help and create new jobs in deconstruction and recycling.