Freedom Tower Metromover station closes for renovations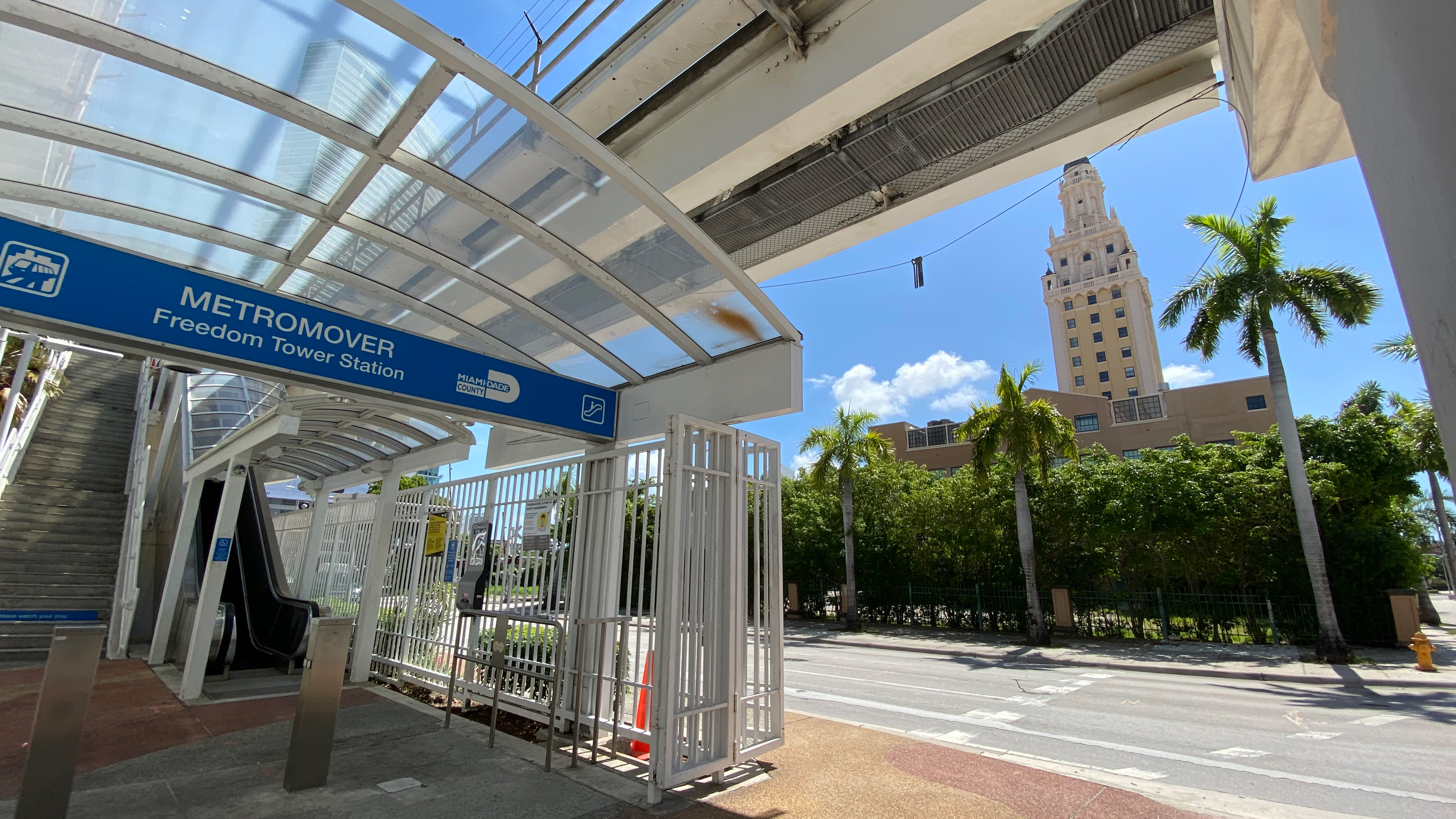 The Freedom Tower Metromover station will be closed for renovations starting on Tuesday, July 21, and it will remain closed for approximately one year.
Metromover trains will bypass Freedom Tower Metromover station during the closure. Passengers can disembark at either Park West, College North, or College/Bayside stations.
The renovation is a joint project being completed by the Department of Transportation and Public Works (DTPW) and the developers of the Miami Worldcenter building complex, which will consist of residential, retail, and commercial properties.
Once completed, Miami Worldcenter will consist of a reimagined downtown space with mixed-use buildings, available for residential, retail, and commercial properties. This new urban development, which includes the Paramount and Luma buildings in downtown, is an example of a transit-oriented development (TOD) that will connect the community to seamless travel via public transportation.
Station enhancements include:
New elevator shaft and elevator system
New escalator
New stairs and a canopy to protect users from the elements
New landscaping
New finishes to platform floor
Construction is expected to be completed by fall 2021.
Join Mobility 305 to receive monthly news, special events, perks and other updates.