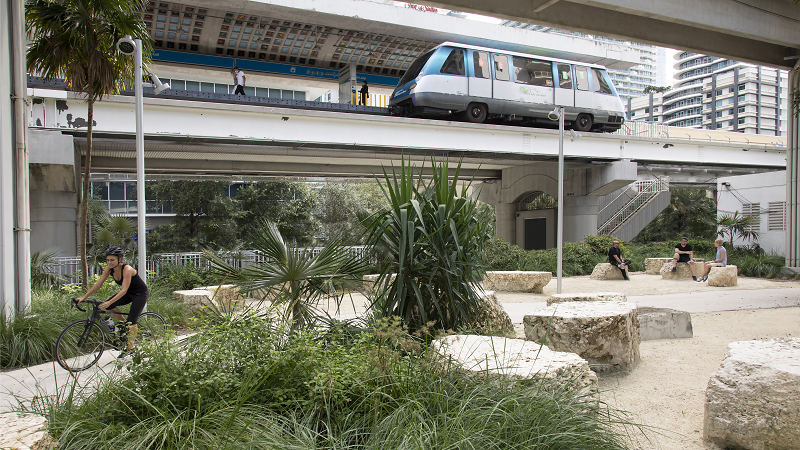 Residents and visitors can now enjoy The Underline's Brickell Backyard. Located next to the Brickell station, the multi-modal corridor's first half-mile segment officially opened to the public on Feb. 26.
Watch highlights from the ribbon cutting event.
Brickell Backyard features:
Gym area
Flex basketball and soccer court
Community stage
Butterfly gardens
Gaming tables
Gathering spaces to eat, play, discover, and relax
Access to Brickell Backyard is as simple as a ride on the Metrorail, Metromover, or Metrobus to the Brickell station.
Once completed, The Underline will transform 120 acres of Miami-Dade County owned land below the existing Metrorail guideway into a world-class, multi-modal urban trail. The Underline, which stretches 10-miles from the Miami River to the Dadeland South Metrorail station, will provide a walkable and bikeable corridor that will improve connectivity between surrounding neighborhoods.
Visit The Underline