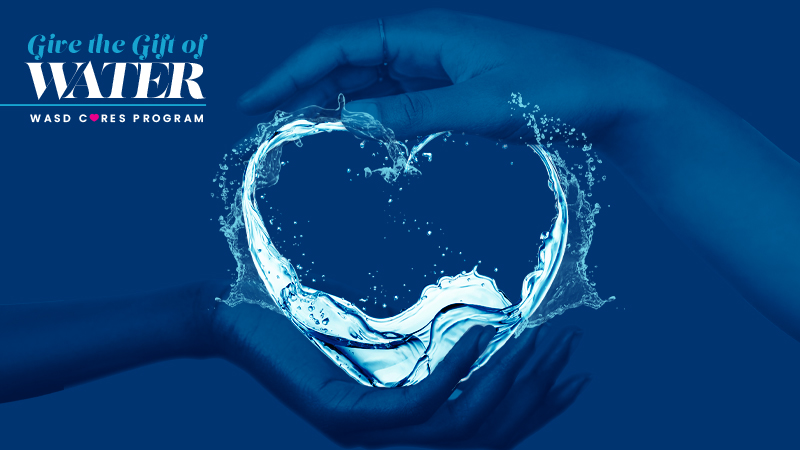 Safe, reliable drinking water has never been more on the forefront of people's minds than throughout the pandemic. Not only is it necessary for drinking and cooking, but as a vital part of cleaning, disinfecting, and helping to contain the spread of communicable diseases including COVID.
While the disconnection of water service and late fees due to non-payment continues to be suspended, many are struggling to pay their water bills. You can give the gift of water by donating to WASD Cares, a program that helps those who are finding it difficult to pay their water bills receive assistance and peace of mind.
The Community Action and Human Services Department (CAHSD) will soon be accepting applications for the program. Once funds are available to disburse, an announcement requesting submission of applications will be publicized. Applications will be available on the CAHSD webpage and at the 12 Community Resource Centers.
Donate Today