The cold cases below are for crimes that occured from 1960-1969. Click on any photo to see the larger version.
Victim: Fredrick Carl Faulstick, W/M/60
Occurred: Thursday, June 12, 1969, at approximately 10:15 p.m., at the Imperial Gas Station, 1350 South Krome Avenue, Florida City
Narrative: The victim was counting the day's receipts, when two black males entered the office of the gas station and demanded money. The subjects had covered their faces and shot the victim before any money could be taken. The victim was transported to the hospital where he later expired from his injuries on June 18, 1969.
---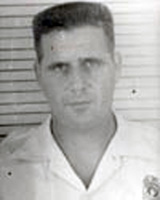 Case # 120076-K
Victim: Coral Gables Police Officer Walter F. Stathers, W/M/44
Occurred: Approximately 4:20 a.m., on December 19, 1967, at 700 S. Alhambra Circle, Coral Gables, Florida
Narrative: Officer Stathers was on routine patrol when he came into contact with a young black male. During this confrontation Officer Stathers was shot and killed. Officer Stather's service weapon was reported missing and is documented as a .38 caliber Colt Trooper, Serial # 920686.
---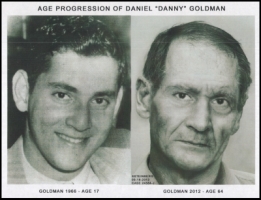 Case # 24564-J
Missing Person (presumed dead): Daniel Jess Goldman, W/M, 17 years of age
Occurred: Monday, March 28, 1966, at approximately 4:50 a.m., at 1101 88 Street, Surfside, Florida
Narrative: During the early morning hours of March 28, 1966, an intruder described as a white male, early 50's, 5' 8" - 5' 9", 180-200 lbs., entered the victim's residence and demanded money from the occupants. The subject tied up the parents of Daniel Goldman and told the parents to provide $25,000 for the release of their son. The kidnapper left the scene with Daniel Goldman but never made contact with the family again. Daniel Goldman was never heard from again and foul play is suspected. Daniel Goldman's case has been entered into NamUs under case number #15001.
---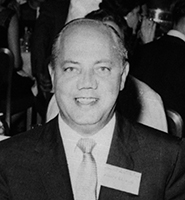 Case # 18123-D
Victim: Joseph DiMare, W/M/53
Occurred: Friday, March 24, 1961
Narrative: The victim and his wife Francis DiMare, W/F/33, had left their residence at approximately 7:15 p.m., for dinner at Mike Gordon's Restaurant.
While they were stopped for a traffic light at Broad Causeway and North Bayshore Drive, two subjects allegedly jumped into the back of the victim's vehicle. Mrs. DiMare was driving and was forced to drive to N.E. 122 Street west of North Bayshore Drive where she was rendered unconscious. Upon gaining consciousness Mrs. DiMare went to a nearby Service Station and sought help. The victim who had been shot was discovered deceased inside the vehicle.
Cold Cases

---
Anyone with information on any of our cold cases is urged to call Crime Stoppers at 305-471-8477 or send an email to the Homicide Bureau.
The work of the Miami-Dade Police Department Homicide Bureau Cold Case Squad receives support from the U.S. Department of Justice, National Institute of Justice, Solving Cold Cases with DNA Grant program.