Important Message
On Saturday, Dec. 2, all stations along the Omni and Brickell Loops will open at 2 p.m. or earlier for upgrade work. Learn more.
Metromover Upgrade Project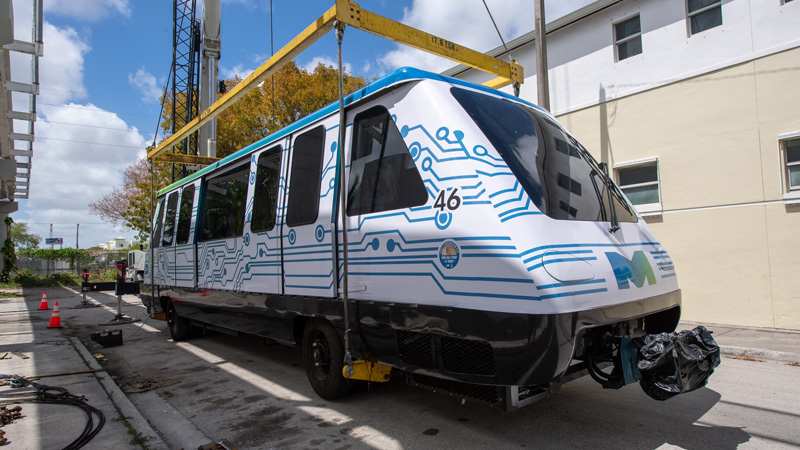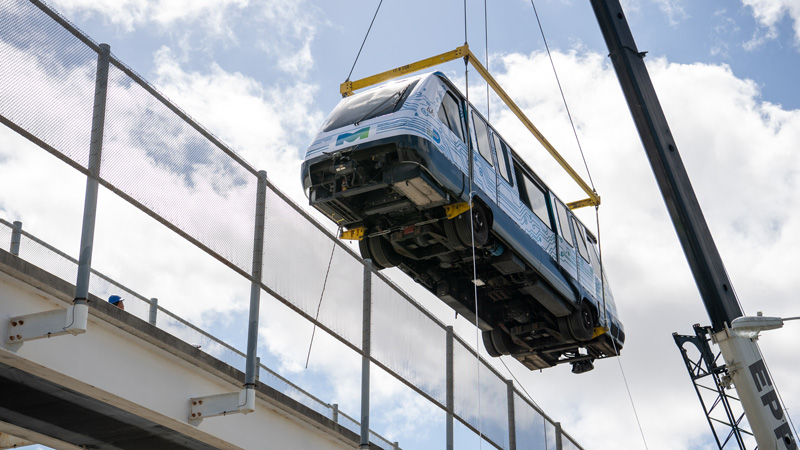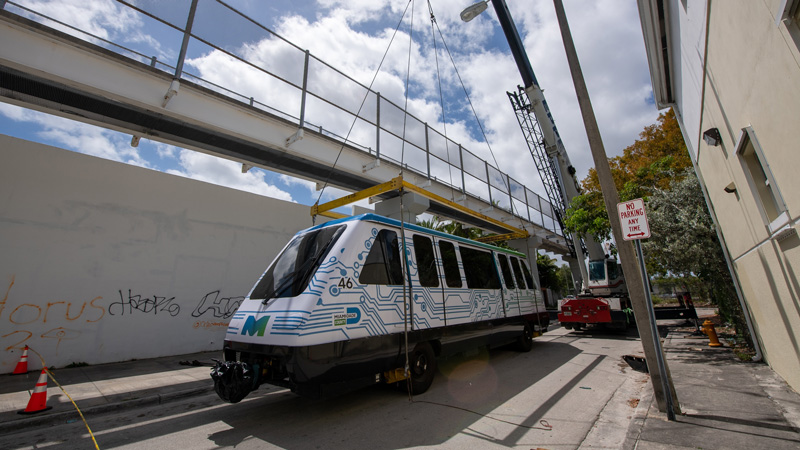 Miami-Dade Transit riders deserve reliability, reduced delays, and enhanced communication. As such, the Miami-Dade County Department of Transportation and Public Works (DTPW) is actively working on upgrading the Metromover, a free elevated people mover system that operates seven days a week in downtown Miami, Omni, and Brickell areas.
Metromover has been in service for over 30 years, first opening to the public in April 1986. While the system has expanded and vehicles have been replaced, major subsystems responsible for keeping the Automated People Mover (APM) functioning have met their design life spans.
Metromover riders have experienced frequent service disruptions on all three system loops. DTPW recognizes the need for an aggressive approach to replacing and repairing these subsystems to ensure reliability and accessibility.
On May 4, 2021, the Miami-Dade County Board of County Commissioners adopted a Resolution to award a contract to Bombardier Transportation (Holdings) USA, Inc. for purchasing a Metromover Comprehensive Wayside System Overhaul.
In addition, once the track work is completed, the system can easily accept new vehicles and DTPW will start the procurement process for new Metromover cars.
This project is just one of the ways DTPW works to provide a better riding experience and encourage more Miami-Dade County residents to take advantage of Transit's extensive transportation network.
As part of the project, an initial Metromover vehicle was shipped to Pittsburgh for dynamic testing of new software and hardware components and delivered back to Miami. This is a major milestone for the upgrade project, accomplished ahead of schedule.

Watch the vehicle's testing and delivery.
Switch 15 - Prior to refurbishment
Switch 15 - After refurbishment
Provide feedback
To sign up for project alerts or for additional information and questions, please call 786-837-4881 or
send an email.